Mark Footitt signs two-year extension with Derbyshire
Derbyshire left-armer Mark Footitt has signed a two-year contract extension.
Last Updated: 26/09/13 3:11pm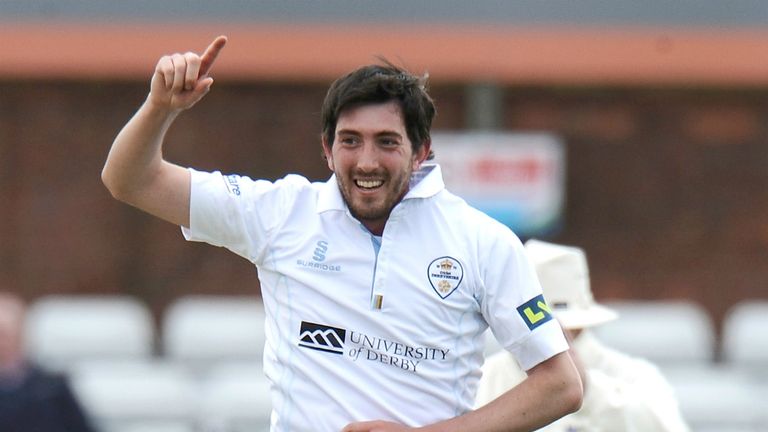 Footitt has proved to be one of the county's leading lights this season, taking 42 first-class wickets despite their struggles in Division One of the County Championship.
The 27-year-old has been with Derbyshire since 2009 and coach Karl Krikken believes this has easily been his best season.
Footitt took 6-53 against Durham and 5-28 against Scotland to set new career-bests in first-class and List A cricket, while he also shook up the touring New Zealand batsman during their early-season tour match in taking match figures of 6-84.
"Mark has been a tremendous contributor to our bowling unit in 2013. It's been the best season of his career by far," Krikken said on the county's official website.
"We're in it for the long haul at Derbyshire and keeping our top performing players in the face of interest from other counties is a demonstration of our ambition.
"When he's on-song, Mark adds something different to the bowling unit because he's left-arm and consistently up around 90mph.
"The challenge for him is to stay focused, perform well again next season and become as good a bowler as we know he can be."