Mervyn Westfield speaks out for the first time since spot-fixing case which led to prison
Mervyn Westfield has apologised for the spot-fixing case which saw him imprisoned and banned from cricket.
Last Updated: 26/09/13 11:18pm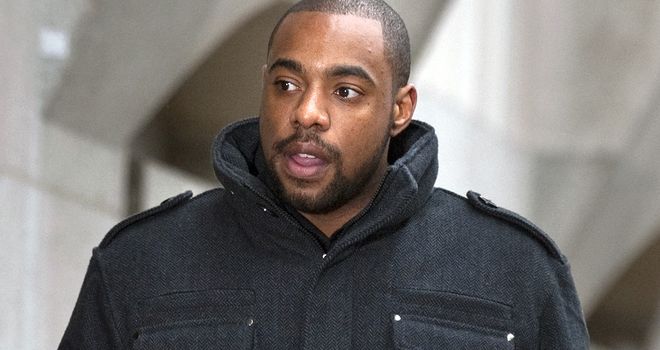 The former Essex player has spoken for the first time since being sentenced to four months in jail last year after he pleaded guilty to one count of accepting or obtaining a corrupt payment to bowl in a way that would allow the scoring of runs.
Westfield was also suspended from professional cricket for five years and club cricket for three.
In court, he named team-mate Danish Kaneria as the figure who induced him into accepting £6,000 from a bookmaker to concede a set number of runs in a 2009 match against Durham.
Kaneria was handed a lifetime ban by the England and Wales Cricket Board after he was described as "cajoling and pressurising" Westfield. Kaneria has repeatedly denied all involvement in the corruption case but two appeals have failed.
And in a Professional Cricketers Association video released on Thursday, Westfield said: "I felt pressured into it, that I had to do it. I didn't know if I could talk to anyone because it was new to me - so I decided to keep it all to myself."
The Old Bailey was told Westfield was paid £6,000 to bowl so that a specific number of runs would be chalked up in the first over of a game against Durham.
Westfield claimed: "I didn't want to lose my career - and that Durham game has lost me my career. When the county said the police were getting involved, that was a massive shock to me. The interviews were really hard.
Apology
"I didn't know anything about Belmarsh (Prison) and I found out (when I was in there) my dad had cancer. I'm sorry for what I did, it was not in the spirit of cricket. I understand what I've done was a big mistake and I regret it.
"What I've done is bad but I want to rebuild my life and help the PCA."
An ECB appeal panel in June reduced Westfield's ban from club cricket by a year in recognition of his willingness to help the PCA with its anti-corruption education programme, meaning he will be eligible to commence playing non-first class cricket from April next year.
Westfield will appear at PCA pre-season meetings with every county in March 2014.
PCA assistant chief executive Jason Ratcliffe said: "It's clear from the chain of events that Mervyn has been through a lot He recognises he did wrong and that the time is right to make amends within the cricket community to ensure nobody makes the same mistakes.
"His moving interview is the first step of the education process and should serve as a timely reminder to all that cricket and other sports will not let up in the fight against corrupters."
Westfield added: "If someone comes up to you and asks you to do match-fixing straight away say, 'no' tell someone and just walk away.
"I lost the best job I've ever wanted to do. Not being able to do it is a massive smack in the face."