Shivnarine Chanderpaul confirms return to Derbyshire in 2014
Shivnarine Chanderpaul will return to Derbyshire in 2014 and is expected to be available for the whole season.
Last Updated: 04/10/13 5:01pm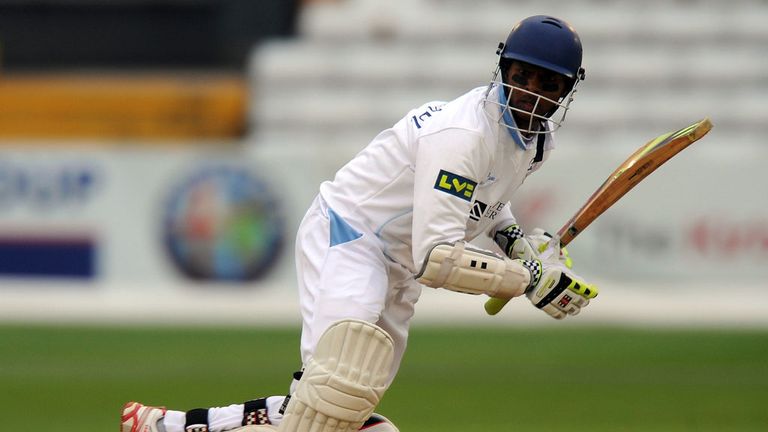 The West Indies veteran scored 1,298 runs in all competitions last season, 884 of them in Division One in which he averaged 38.43.
Only skipper Wayne Madsen scored more in Derbyshire's unsuccessful bid to avoid relegation.
Chanderpaul is heading back home ahead of the West Indies' tours of India and New Zealand, but he will then return to Derby to prepare for the 2014 campaign.
"I've really enjoyed my first year with the club," he told the club's website. "Everyone, the players, coaches and staff have all made me feel welcomed and I'm happy that I am returning for a second year. We have got a lot of talented guys here.
"The young guys who came in all did well. They have all developed their games this season and with the experience gained they should be firing next year. But you can say that about all the guys.
Lessons
"They have all learnt something this year - and it will be evident at the start of the new season that they will be better off because of it.
"As a team, we discussed our desire to return to Division One as soon as possible and there's no reason why we can't do it next year - and I'm looking forward to being part of that.
"I go back to Orlando this week where I will have a few days off before I begin training with the national side in Miami on October 20th.
"We then fly out to India on the 25th ahead of a busy schedule there. We will be playing a three-day warm-up fixture, two Tests and three ODIs before we are off to New Zealand.
"There we play three Tests and five ODIs before we welcome England to the Caribbean in March for another one-day series.
"I will then be heading to Derby to join back up with Derbyshire."