Andrew Strauss set to turn down chance to join ECB board
Andrew Strauss has hinted he will not put himself forward to replace Hugh Morris as managing director of the ECB.
Last Updated: 09/10/13 11:00am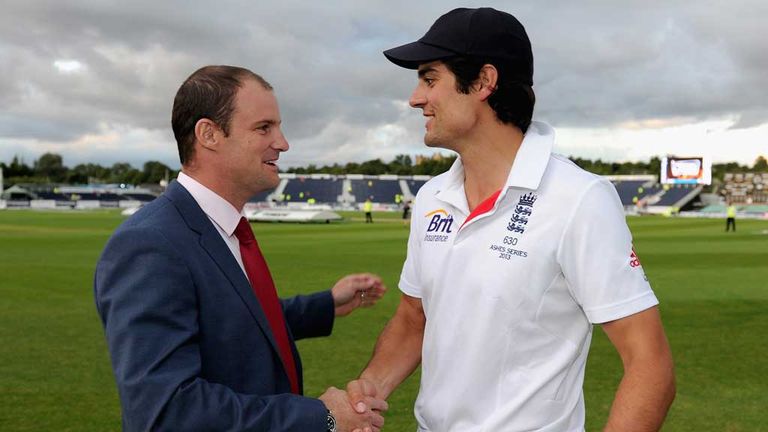 The former England captain was thought to be the firm favourite for the role, but he is believed to have withdrawn his name from an ECB shortlist of possible successors.
Strauss enjoyed his first summer as part of the Sky Sports commentary team, and he feels the time may not be right for him to take up a place on the ECB board.
"I think it is a great job, an important job, one that needs to be done properly," Strauss told the Daily Telegraph.
"But is it the right time for me? I'm still close to the players. And there are a lot of other things I would like to pursue."
Strauss has followed fellow former England captains Michael Vaughan, Nasser Hussain and Mike Atherton into the commentary box rather than take up a role as a coach or an administrator.
But the 36-year-old insists they are helping to introduce a wider audience to the game, although he did not rule out a job within the game in the future.
"Having spent the summer in the commentary box it became clear how passionate those guys are about the game of cricket," Strauss said. "They want it to grow, reach new audiences.
"And they've chosen that medium as a way of helping it do just that. I definitely feel I want to make a difference to the game.
"That probably means I don't just want to be an observer forever. But I enjoy the balance I have at the moment."