The Ashes: Andrew Strauss expects England to dominate again Down Under
Andrew Strauss expects England to retain the Ashes when they play the return series in Australia this winter.
Last Updated: 11/10/13 2:35pm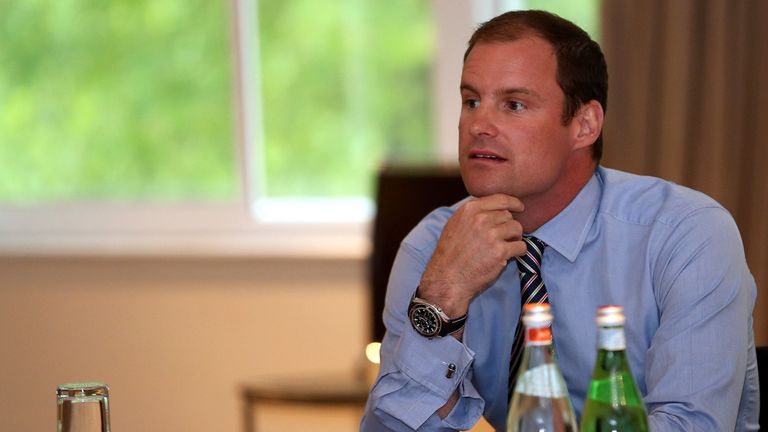 The former England skipper led his team to a 3-1 series win in 2010/11 and then watched from the Sky Sports commentary box as his successor Alastair Cook secured a 3-0 home series win this summer.
"The greatest moment in my career was lifting the Ashes urn in Sydney," he said.
"It was a bit of a Holy Grail for English cricket, to win in Australia, we hadn't done it for 24 years and to step on that rostrum and see a lot of Australians not very happy with life was a pretty good thing.
"I think England have got a great chance. Australia maybe aren't quite the side they used to be but England are strong, I think England have got a really good feeder system coming through.
"There's no reason why England can't be a real power in international cricket for a long time to come."
Confusion
The forthcoming series will take place with a revised DRS system after the decision not to use Hot Spot following several controversies surrounding the thermal imgaing technology this summer and Strauss believes the decision to drop it is the right one.
"I agree with it because Hot Spot's not 100 per cent conclusive," he added. "If you're going to use technology, you want to make sure that it's giving you a definitive answer one way or the other.
"Hot Spot just creates confusion. Sometimes it shows up, sometimes it doesn't, so no one really trusts it at the moment.
"They've got to work out other ways to judge whether someone's edged the ball or not. There are other technologies out there but they're probably not ready to be brought into the DRS quite yet.
"I think DRS has been a good addition to the game, it seemed quite archaic that thousands of spectators could see that a decision was clearly wrong but the batsman still had to trudge back to the dressing room having been given out wrongly.
"I think DRS technology works, I think we get more decisions right as a result, but I don't think they've got it exactly right at the moment.
"Some of the technology doesn't work all the time, which creates confusion, and also the way it's administered could be clearer. They've got more work to do with it but the principle is exactly right."