Graham Ford has been named as new head coach of Surrey
Graham Ford has been appointed head coach of Surrey County Cricket Club on a three-year deal.
Last Updated: 14/10/13 4:36pm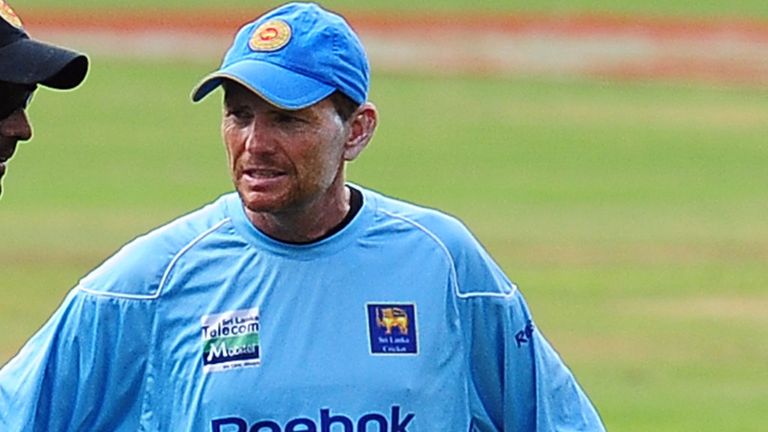 The announcement was made by The Oval club on Monday, while Alec Stewart takes the director of cricket role on a full-time basis.
The 52-year-old Ford is currently coach of the Sri Lanka national team but will step down from this post in January after rejecting a new contract in September.
Ford, who was born in Natal, is a close friend of Kevin Pietersen from their days in South Africa.
His appointment was immediately welcomed by Pietersen, who tweeted: "BOOM BOOM BOOM BOOM BOOM.. The legend gets Surrey job..."
Ford said: "I am delighted to once again be involved in English cricketing system. I have, for a long while, been an admirer of Surrey CCC and see it as a great privilege to be actively involved in such a fine club.
" I look forward to the exciting times ahead!"
Rebuilding
Surrey suffered relegation from Division One last month and have been searching for a new coach since Chris Adams was relieved of his duties back in June.
Stewart has been acting as director of cricket since then.
Stewart said: "This is an outstanding appointment. Graham is someone who is well respected throughout the cricketing world and has a reputation of improving individual and team performances - I am looking forward to working with him."
Surrey chief executive Richard Gould had told Monday morning's Daily Telegraph: "We were looking for somebody with county experience and preferably international experience as well.
"We also wanted somebody who has a good track record in delivering improvement to players and the team with a good hard working ethic who will be a help to take the club forward.
"It is in part a rebuilding job but we have a lot of good youngsters and senior players. It is about getting the most out of them as individuals and as a group.
"There were some discussions with KP (Pietersen). Graham came very highly recommended from many quarters.
"When we spoke to him he was an impressive guy and ambitious."