ODI: One in the eye for Brad Haddin leaves wicketkeeper doubtful
Brad Haddin remains a doubt for Wednesday's second one-day international in Jaipur.
Last Updated: 15/10/13 3:07pm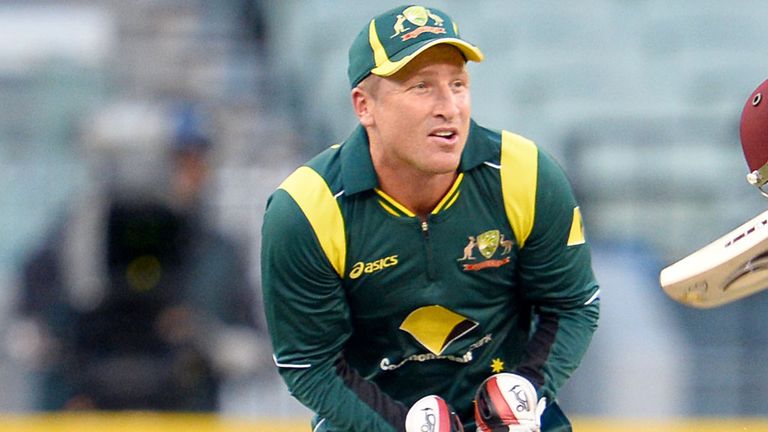 The experienced gloveman suffered a bizarre eye injury during the tourists' opening victory on Sunday in Pune, in the first of the six-match ODI series.
Haddin was hurt during a wicket celebration after James Faulkner had dismissed India's opener Shikhar Dhawan who was caught behind by the 35-year-old.
In anticipation of a 'high-five,' Haddin raised his gloves in front of his face only for Faulkner's hands to poke his teammate in the eye.
But the jubilation turned to panic when Haddin slumped to the ground holding his head in his hands.
He tried to play on but lasted just one ball before needing treatment, leaving
Phil Hughes left to take over behind the stumps.
The injury is not expected to cause long-term damage but Haddin is doubtful for the second match.
Skipper George Bailey said: "How embarrassing. We couldn't even get our high-fives right.
"What about just a handshake! Just take it back to 'well bowled'."