James Whitaker to replace Geoff Miller as England's next Chairman of Selectors
Geoff Miller will be replaced as England's Chairman of Selectors by James Whitaker on New Year's Day.
Last Updated: 17/10/13 11:25am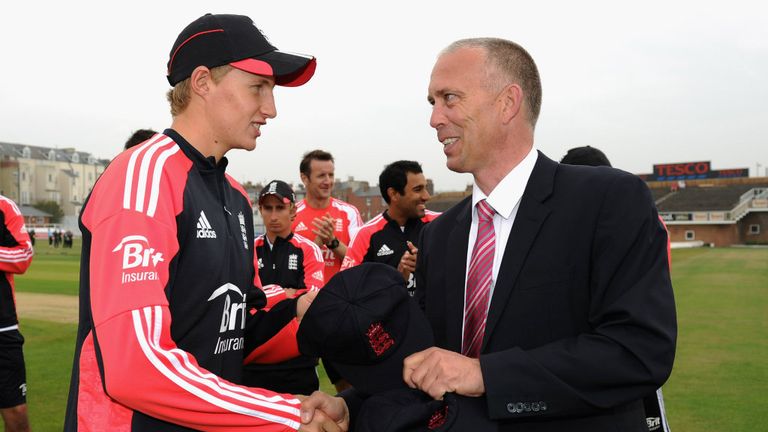 Miller told the England and Wales Cricket Board that he wanted to quit the role of Chairman of Selectors and National Selector during the summer Ashes series.
Whitaker, who has served on the selection committee for the past five years, will replace him.
ECB Chief Executive David Collier said: "Geoff Miller has been an exceptional National Selector presiding over selection during one of the most successful periods in England's cricket history.
"He developed an excellent relationship with the Counties and with the England management team and he will be greatly missed by everyone at ECB. England cricket owes a great debt of gratitude to Geoff for the outstanding contribution he has made to the game and to the fortunes of our national team."
"James Whitaker brings experience and continuity having been a Selector since 2008 and we are convinced he will continue the excellent selection process which Geoff has led so efficiently since 2008.
"James was a member of the Ashes winning team in 1986-87 and led Leicestershire to two County Championship successes in 1996 and 1998. He scored more than 17,000 first class runs in his distinguished career and ECB wishes James every success in his new role. '
Whitaker said: "I am honoured to have been invited to be National Selector and greatly look forward to working with the newly appointed Managing Director of England Cricket, my fellow selectors - England Team Director Andy Flower and One Day coach Ashley Giles - as we seek to build on the recent success of England teams.
Contribution
"I wish to thank Geoff Miller for his leadership of the Selectors since 2008. Geoff's contribution cannot be overstated and I hope that I shall prove to be a worthy successor to a man who has brought stability, diligence and great judgement to our selection process in the last five years."
Miller, 61, took over from David Graveney as England's principal selector in January 2008. During his reign England became the world No 1 Test team.
He added: "The last six years have been as enjoyable as any time in my cricketing career and it will be sad to step down after a 14 year period as first an England Selector and then the National Selector.
"The relationships and friendships that I have built up during that time with Hugh Morris, the Managing Director - England Cricket, and all at the ECB are something I will cherish. However I feel that this is the perfect time to hand over the reins and I cannot think of anyone more suitable than James Whitaker to assume control of the selection panel.
"He has been a most loyal colleague who now has the chance to continue the success to which he has contributed so much, so far.
"I wish him, Andy Flower, Ashley Giles and all the England players the very best of in the years ahead and I am sure that they will continue the pathway to success not only this winter but also in the years to come."