Ashes: Ricky Ponting plays down Michael Clarke spat
Ex-Australia captain Ricky Ponting insists there is no bad feeling between himself and current skipper Michael Clarke.
Last Updated: 30/10/13 1:41pm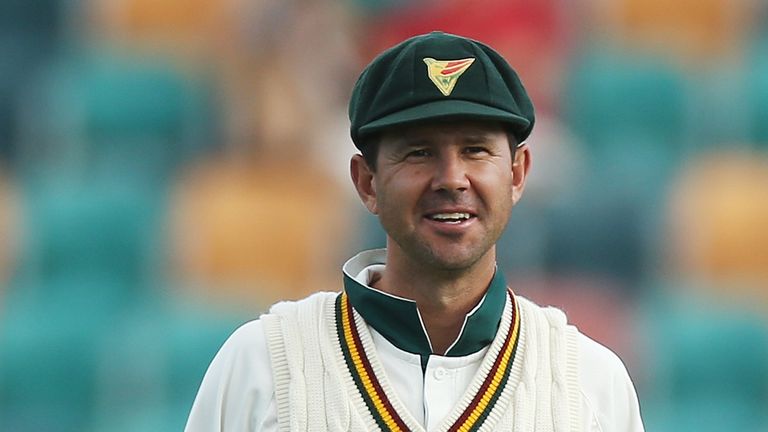 Ponting's autobiography, 'At the Close of Play', is currently being serialised in Australian newspapers, with the Tasmanian questioning Clarke's role as vice-captain.
But Ponting was keen to play down the issue and revealed he had been in contact with his former understudy via text.
"There was nothing he said to me that would have indicated otherwise," Ponting told the Sydney Morning Herald website.
"He got straight back to me. We want to both try and move on from where we're at. He's got a lot of cricket to play, he's got other things on his mind.
"The last thing he wants to be thinking and talking about is something like this.
"As I spelt out to him in my message I want to make sure he has got a clear mind and can go out and play well and more importantly lead the team well through the Ashes series.
"Hopefully we can put it to bed today."
Disappointing
Australia legend Geoff Marsh had earlier weighed into the argument and declared himself unhappy with the situation, but is glad they have resolved any tension.
"I'm disappointed because they are two great cricketers, but I've just read that they've had a phone call and have made up, which is fantastic," he told Sky Sports News.
"I don't like seeing team-mates having a go at each other when they retire because they shared so many great moments together, especially in that era.
"They played in some great Australian teams and I just find it disappointing when you retire and you criticise and have a go at team-mates."
The issue overshadowed a return to action for Clarke, who has been plagued by a long-term back injury.
He scored 88 for New South Wales in their Sheffield Shield match with Tasmania in Sydney after six weeks out to boost his chances of being for the Ashes, which get under way in Brisbane on 21 November.
Watch the Ashes live on Sky Sports this winter, beginning with the opening Test at the Gabba. Coverage begins at 11pm on Sky Sports HD2 on 21 November.