Australian media has fun with England's long list of Ashes food demands
England's lengthy list of dietary demands for the Ashes Tour has provoked Australia's media into action.
Last Updated: 08/11/13 9:49am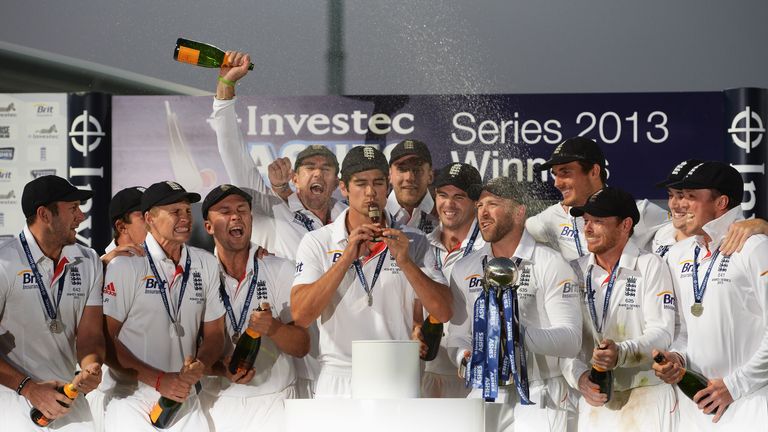 An 82-page list of requirements was sent out by the England and Wales Cricket Board, which set out almost 200 items and rules for where and when they want food and drinks provided.
The menu included 'Piri-Piri Breaded Tofu with Tomato Salsa', 'Quinoa and Cranberry Breakfast Bars' and 'Mungbean Curry with Spinach' and it didn't take long for the press to commence open season.
The Daily Telegraph compared England to a 'fussy three-year-old' while the Sydney Morning Herald took things further in a story headlined 'The Floppy Hat guide to Fine Dining'.
Their piece read: "Cuisine - modern pretentious. Price - exorbitant. Loss of dignity. Whine: Constantly."
Requirements
And former Australia bowler Merv Hughes was happy to weigh in on the subject, saying: "Give me a ham and pickle sandwich.
"It didn't matter which ground - normally there was a cold meat and a salad, roast of the day, a choice of fish and chicken.
"Errol Alcott would request food we wanted to eat, getting rid of rubbish food. All the good food he ordered we didn't eat.
"The boys could eat the low fat bars because they tasted like (rubbish). The dietary requirements of players these days, and that's what frustrates me, is almost worth more than the players taking wickets and making runs.
"These days there's a dietician, a fitness adviser and a physio who all have to justify their positions, so everyone's got to make a splash. They could just back off and let the guys make some runs and take some wickets."