Ashes: Australia coach Darren Lehmann not looking too far ahead
Darren Lehmann has insisted Australia will not be getting carried away by their first Test rout of England.
Last Updated: 25/11/13 7:23am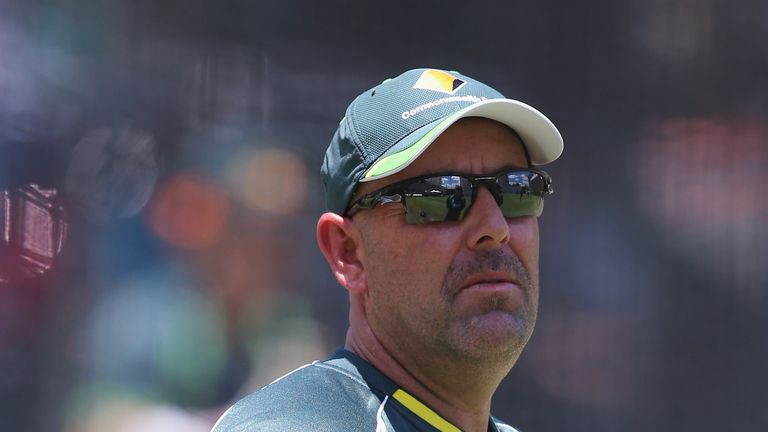 Australia crushed England by 381 runs inside four days at the Gabba to take a 1-0 lead in the Ashes.
However despite having all the momentum going in to the second Test at the Adelaide Oval, Lehmann claims Australia will be taking nothing for granted.
"We played well but the next Test is a different kettle of fish," said Lehmann.
"We have some good plans, we like what we are doing but we start from scratch in Adelaide.
"There are still four Tests to go. We have to go to Adelaide and play the same brand of cricket. We are not looking too far ahead.
"We're going to concentrate on the first day in Adelaide. We're going to try to live in the present, enjoy the moment but move on.
Improving
"We're miles off from where we want to be. We want to keep improving, not just in cricket but in life. The players know that, as do the coaching staff."
Mitchell Johnson was decisive to Australia's success, taking match figures of 9-103 as well as scoring 64 and 39 not out.
And although a different surface is expected from a drop-in wicket in South Australia, Lehmann has been impressed with the 32-year-old Johnson.
"It depends what we get in Adelaide, we don't know," added Lehmann. "But he bowled beautifully here. He was aggressive, got bounce and had confidence.
"I have been impressed with him on the ground and off the ground too. He can do it on any pitch with his speed and velocity.
"He's in a good spot. We want all players to improve every day.
"He will be wayward but you accept that but when he is good he is very good and exciting like in this Test."