No ECB action over Cricket Australia's Monty Panesar tweet
The ECB will take no action over a tweet about Monty Panesar sent from Cricket Australia's official account.
Last Updated: 05/12/13 3:38pm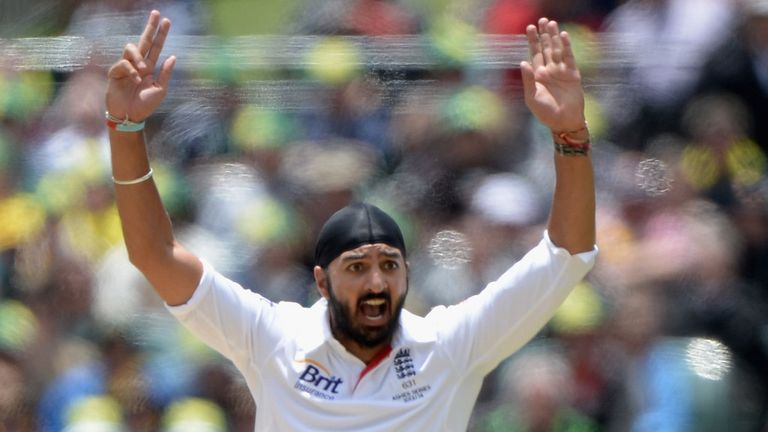 The tweet in question, posted on the morning of the second Ashes Test in Adelaide, featured a picture of England spinner Panesar next to a picture of four men, apparently Sikhs, with Teletubby aerials sticking out of the top of their turbans, along with the caption 'Will the real Monty Panesar please stand up?'
The tweet was deleted and CA also issued an apology on the social networking site which read: "We apologise for any offence caused with our previous tweet. That was certainly not the intention. It has been removed."
An ECB spokesman said: "It's a matter for Cricket Australia. There was no complaint made by us."
The incident comes days after a ground announcer was sacked by CA for allegedly adopting a mock Indian accent to introduce Panesar during his duties in the tour match at Alice Springs.
David Nixon, the announcer in question, has denied any racist intent.
Panesar took 1-68 from 24 overs during the first day of the second Test in Adelaide as Australia closed on 273-5.