The Ashes 2013/14: England bowler Stuart Broad injured right foot in Perth
Stuart Broad won't bowl again in the third Test after an X-ray showed he had injured his foot when being dismissed lbw.
Last Updated: 15/12/13 11:25am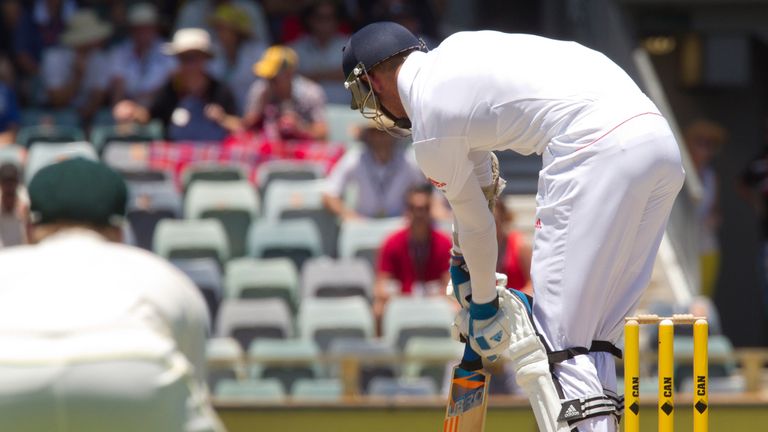 Broad picked up his injury after being hit on the right foot - and dismissed lbw for five - during England's first innings at the WACA.
The Nottinghamshire fast bowler was then absent when the tourists came out to bowl after lunch, having been dismissed for 251 in reply to Australia's 385.
Tim Bresnan therefore had to take the new ball with James Anderson, while Broad was sent to a Perth hospital for an X-Ray, which proved inconclusive, and then MRI scans.
Scans
Broad told Sky Sports: "I'm okay. I had an X-ray, something showed up, it was a little bit inconclusive (so I) had to go into an MRI and they've sent them back to the UK to have a look at.
"The treatment at the moment is a lot of ice, keep off it because I want to play a part in this series, it won't be tomorrow but hopefully the future.
"I'll obviously put my hand up to bat if it improves overnight and we need that in the position we're in but I won't be bowling."