Matt Prior stops young Englishman's suicide bid in Sydney
Matt Prior stopped a young Englishman from throwing himself off a Sydney bridge in a suicide attempt.
Last Updated: 08/01/14 12:49pm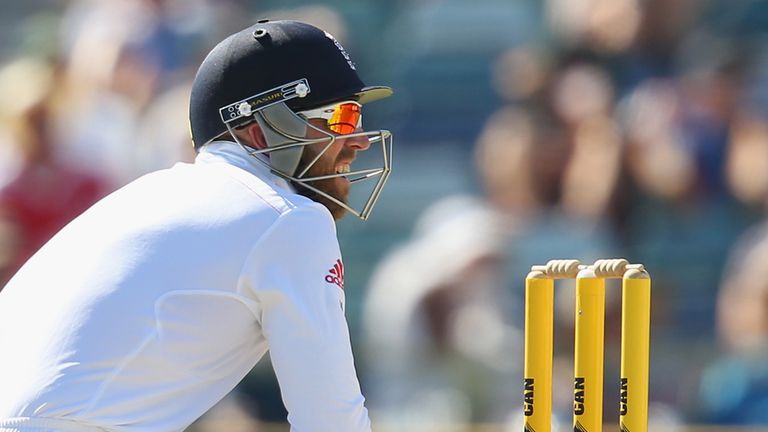 The man was about to throw himself off Pyrmot Bridge in Darling Harbour when Prior and the England team security manager Terry Minish saw him.
They talked to him but when appeared to be about to throw himself off the bridge, Prior and Minish grabbed him and tackled him to the ground.
Prior, Minish and England fast bowler Stuart Broad talked to the man - who had thrown his passport, wallet and phone into the water - until police arrived.
Prior told the Telegraph: "We just did what anybody would do in that situation. We were trying to help a bloke who was struggling and in a bad way. I look back and I'm just glad we left the bar when we did and we were there for him.
"Walking back to the hotel we spotted a young man on the edge of the bridge about to jump," Minish told the Daily Mirror.
"He was saying he just wanted to drown. Matt helped to pull him down off the edge of the bridge and sat with him until the police arrived.
"It all happened very quickly and we acted on impulse. It is what you do in these situations."
Minish claimed the man - who said he was from Cheltenham - had indicated he wanted to drown.
Prior, Broad and Minish had earlier been attending a Barmy Army charity function along with Ben Stokes, Joe Root and Gary Ballance and helped raise £8,000 for the Broad Appeal in aid of Motor Neurone Disease.