Delhi Daredevils opt against retaining Kevin Pietersen for this year's IPL tournament
Kevin Pietersen's future has been thrown further into doubt after Delhi Daredevils opted not to retain him for the IPL.
Last Updated: 10/01/14 2:40pm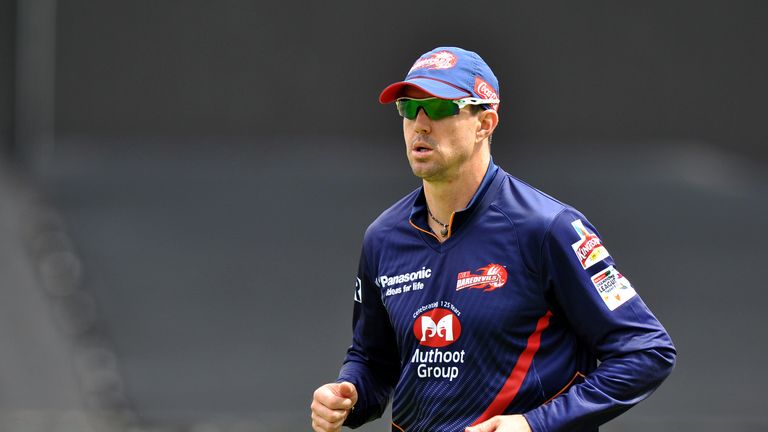 The England batsman had been expected to be retained by the franchise ahead of Friday's deadline, but a tweet from Delhi confirmed that Pietersen, David Warner and Virender Sehwag will go into next month's auction pool.
"DD will not be retaining any player from the previous squad for IPL-7," read the tweet.
"It was a unanimous decision by the management in order to build a fresh team that our fans will be proud of #DD."
Pietersen will still inevitably play in the lucrative tournament, throwing up further questions over his next move in the reported stand-off with England coach Andy Flower.
Flower has denied reports he issued a 'him or me' ultimatum to the ECB, but his statement avoided any public support of Pietersen, whose commitment to the England cause will be tested by the IPL's riches.
Pietersen has twice taken to Twitter this week to voice his "strong desire" to remain an England player, but the date of his return from IPL would be the strongest indicator yet of his future with the national side.
The agreed cut-off date is currently May 13, which would give him seven days to prepare in home conditions for the one-day series against Sri Lanka.
Biggest draw
But Flower is keen for all the players to prove themselves in county cricket before the summer series' against Sri Lanka and India and those who do go to the IPL would boost their chances of playing if they return from India early to play in the County Championship, which begins on April 6.
Eoin Morgan, who has previously opted to play in the IPL instead of remaining in England for the start of the summer, has seen himself fall out of Test reckoning and admits he is keen to force his way back into the five-day game.
"I always have and I always will strive to play Test cricket," he said.
James Anderson, Stuart Broad and Ben Stokes are believed to be receptive to returning early, while Jos Buttler's Test ambitions are likely to be tested if he is snapped up in next month's IPL auction.
However, Pietersen remains the biggest draw of the England players and as a huge fan of the competition, it seems unlikely he would swap it for early-season four-day games with Surrey.