ICC proposals criticised by former cricket chiefs
Former cricket chiefs have criticised ICC's proposal to hand greater decision making powers to a three-strong group.
Last Updated: 26/01/14 4:32pm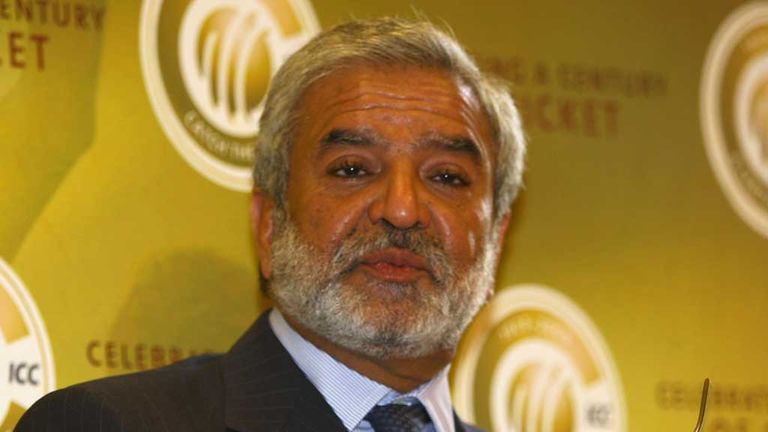 The trio concerned are India's BCCI, Cricket Australia and the England and Wales Cricket Board, who represent the game's three wealthiest nations.
The ICC is due to discuss the controversial plan - which has been drafted because of an apparent threat by India to withdraw from major global events unless there is radical reform of the ICC - in Dubai on Tuesday and Wednesday.
However, a growing number of former cricket chiefs have expressed their alarm at the proposals which would also include a two-tier Test league with Australia, India and England being protected from relegation owing to their financial weight.
Pakistan's former ICC president Ehsan Mani has written a letter to the ICC - co-signed by Australian duo Malcolm Speed and Malcolm Gray who are both former senior administrators with the ICC - saying the paper should be withdrawn.
Mani and the other signatories, who also include former West Indies captain Clive Lloyd, believe the ICC needs to re-examine the conclusions of the 2012 Woolf Report into ICC governance, which recommended, among other things, an improvement in governance standards, the appointment of independent board directors and greater transparency.
"The biggest gainers are BCCI, ECB and CA," Mani wrote.
"In addition, ICC events for the period 2015-2023 will be held only in India, England and Australia.
"These Boards will receive hosting fees for the events in addition to the ICC Distributions they propose.
"A point that also needs to be addressed is; why does BCCI need more money at the expense of other countries?
"The domestic and international media fees that BCCI receives from playing with other members are massive and underpin BCCI's financial position. It is the richest cricket board in the world.
"If cricket is to grow and develop around the world more investment is required in the Associate & Affiliate countries, not less.
"The Associate & Affiliate countries represent some of the biggest economies in the world.
"If cricket could be established properly in the United States of America and China and become an Olympic sport, the ICC could double its revenues in real terms over the next 10-15 years.
"This requires vision and a less parochial approach."