Kevin Pietersen one of 10 English players to be included in Indian Premier League action
Kevin Pietersen is one of 10 English players who will be included in next month's Indian Premier League auction.
Last Updated: 29/01/14 10:52am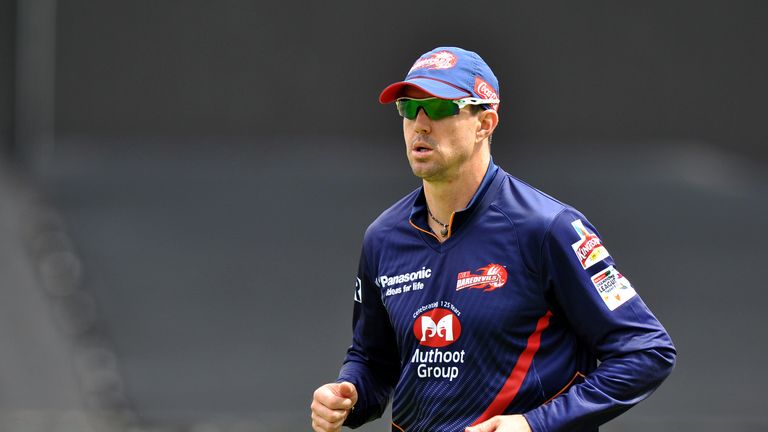 Pietersen needs to find a new team after the Delhi Daredevils opted not to keep any of their players from last season.
Pietersen and Ian Bell are the only two England players in the auction who played in the recent Ashes whitewash.
Pietersen, whose England future appears to be uncertain, has been listed at the highest base price of £194,000.
Bell is not needed by England until the summer after being rested for the upcoming limited overs series in the Caribbean.
Eoin Morgan, Ravi Bopara, Jade Dernbach, Craig Kieswetter, Luke Wright and Dimitri Mascarenhas are also on the list alongside Nottinghamshire duo Alex Hales and Samit Patel, who must attract the most lucrative contracts on offer to play under a deal with their county.
Stuart Broad, Jimmy Anderson, Jos Buttler and Ben Stokes have not been nominated.
It had been reported that Pietersen might give up playing in the IPL this year as a message to the selectors that he wants to continue his England career.
England's management will not discuss his future until they have conducted a review of the Australia tour.
Players on ECB central contracts will not be able to play in the whole IPL tournament - they have to be back home by May 13 to prepare for the one-day international series against Sri Lanka which starts a week later.
Nottinghampshire opener Hales, the world's top-ranked player, could be prevented from taking up a deal under a clause in his county contract
To play, Hales - and Notts team-mate Patel - need to sell for the highest amount and therefore they have nominated themselves at the maximum base price alongside Pietersen.