Cricket: Yorkshire coach Jason Gillespie not a contender to replace Andy Flower
Yorkshire head coach Jason Gillespie has ruled himself out of contention to replace Andy Flower.
Last Updated: 02/02/14 1:00pm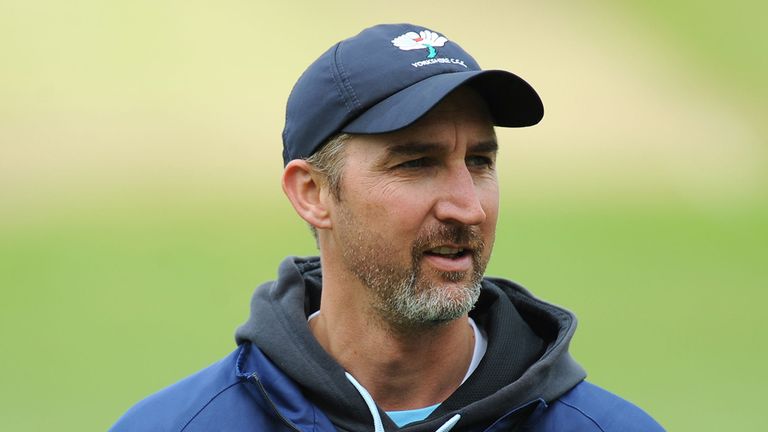 Flower stepped down from his post as England team director earlier this week in the wake of the 5-0 defeat in the Ashes series.
He will continue to act as a selector - and has been offered a new post in the development of English cricket.
Gillespie, who began his coaching career in Zimbabwe, did admit he would be tempted to step up onto the international stage in the future - but not at this time.
The former Australian fast bowler, who played in 71 Tests, told the cricinfo website: "I am 100 percent committed to Yorkshire, really want to work with our players and support staff to achieve success at our county.
"We believe our club is moving in the right direction on and off the field and I am excited to be part of it.
"I am learning a lot about coaching and people where I am now. I love my job, I would look at an international opportunity down the line but not at this stage."