Cricket: Graham Gooch warns off tough times head for England
Graham Gooch has warned there may be some tough years ahead for the England cricket team.
Last Updated: 02/02/14 1:57pm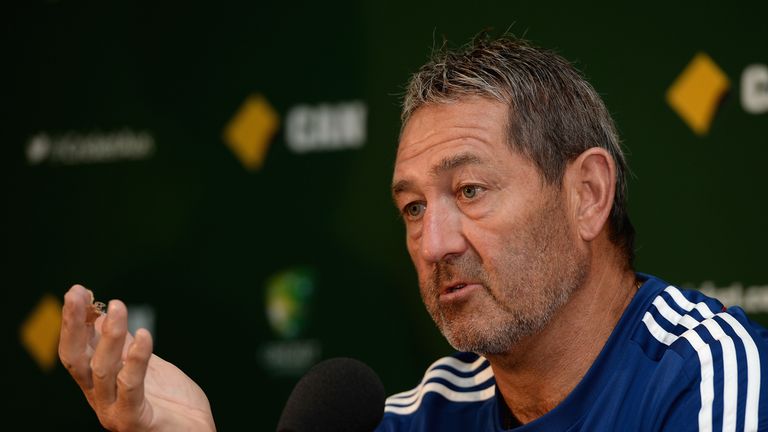 Andy Flower stepped down from his post as England team director earlier this week in the wake of the 5-0 defeat in the Ashes series.
During Flower's five-year tenure the side reached the top of the world rankings in all three formats, while also winning the World Twenty20 in 2010 and recording three successive Ashes series victories.
Batting coach Gooch told BBC Radio: "Most of the time in the last four or five years, Andy Flower has got things right and the team have got things right.
"Sadly, this last three or four months has, results-wise, been a disaster and it's sad that his tenure has ended.
"There might be a little bit more pain to be taken before we see a net gain. You don't rebuild a quality team overnight.
Current one-day coach Ashley Giles appears to be among the front-runners, while South African pair Gary Kirsten and Mickey Arthur are other possible contenders.
Great honour
"It's a great honour to coach England," Gooch said. "It's a very sought-after job - one of the blue-chip jobs in world coaching.
"Ashley Giles is in a good position, he's a good coach and a good man and he's already coaching the one-day side.
"I imagine they'll also want to see who might be available from without the
system."
Former England seamer Matthew Hoggard felt the time was right for a change, adding: "There had to be a fall-out.
"The selectors didn't get it that disastrously wrong, the players that went there
were the best players.
"There had to be a new direction and to do that as a head coach when you've spent five years taking it in one direction is not easy.
"But who wouldn't want a Gary Kirsten to come in? If Gary Kirsten applied for the role, you'd have to look at him very seriously.