Chance to Shine campaign introduces millionth girl to cricket
The ECB has celebrated introducing one million girls to the sport through the 'Chance to Shine' campaign.
Last Updated: 10/02/14 4:05pm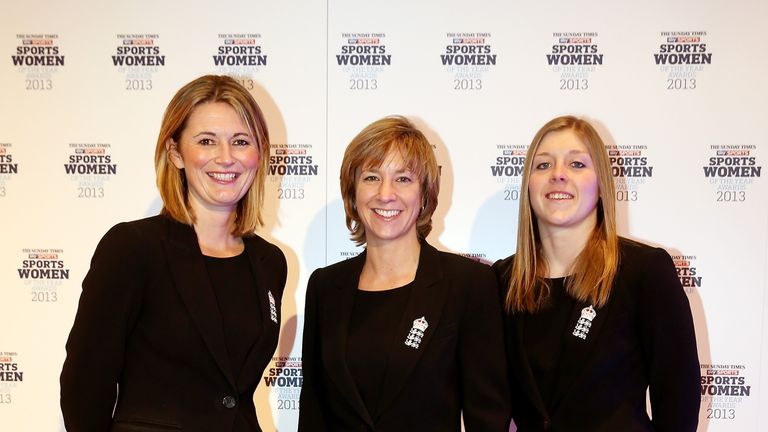 The scheme was instituted in 2005 and three years later ECB head of women's cricket Clare Connor and Cricket Foundation chief Wasim Khan were instrumental in establishing a partnership to get England's international players involved.
It now employs six England Women cricketers, including captain Charlotte Edwards, who support Chance to Shine by coaching children, training teachers and delivering school assemblies around the country.
Edwards, Lydia Greenway, Danni Hazell, Jenny Gunn, Heather Knight and Susie Rowe coached over 6,000 girls in 2013, and 12-year-old Lillie Edwards from the Cromer Academy in Norfolk recently became the one millionth girl to benefit from the scheme.
Connor said: "For one million girls to have had the opportunity to play cricket since the inception of Chance to Shine eight years ago is a remarkable achievement.
Celebration
"It is fitting that we are able to celebrate this milestone today just a few days after the return of our back to back Ashes-winning England Women's team.
"Many of them have played an inspirational role in the scheme's success through their coaching work with girls in schools up and down the country. We should all be so proud of them as a team and as role models who are helping change the face of our sport for girls in this country."
Edwards, who skippered England to Ashes victory in Australia, added: "Congratulations to everyone at Chance to Shine from all the England Women's team for reaching one million girls. What a fantastic achievement!
"We're proud to be a part of the campaign and hope to inspire many more girls to take up the game."