County cricket: Yorkshire to name 'Dickie' Bird as new president
Yorkshire are set to name one of their favourite sons, former umpire Harold 'Dickie' Bird, as new club president.
Last Updated: 27/02/14 5:59pm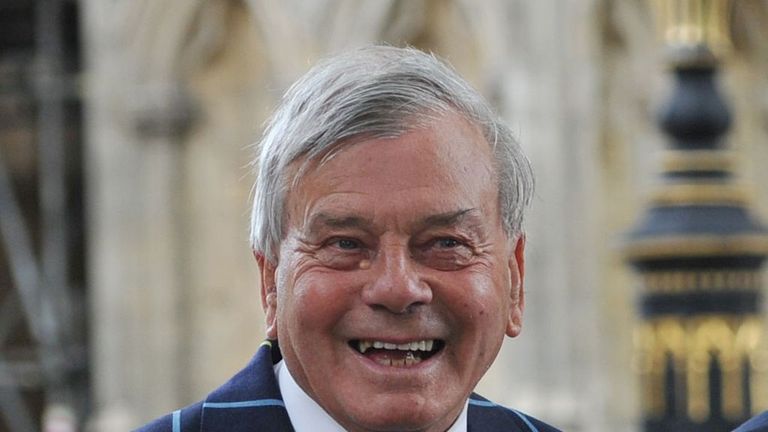 The Yorkshire County Cricket Club board will propose the appointment of the 80-year-old, who played for the White Rose before making his name worldwide as one of the game's most charismatic umpires, at their annual general meeting on March 29.
Bird, who has remained a regular visitor to Headingley since his retirement, was nominated unanimously for the one-year post.
"Never in my wildest dreams did I think that I would become the president of the greatest cricket club in the world," he said.
"It is a tremendous honour and I am very humble and proud. I am grateful to chairman Colin Graves and the Yorkshire board for nominating me and I'm looking forward to my term in office.
"There is nobody prouder than myself, and to follow in the footsteps of some of the legends, such as Lord Hawke, FS Jackson, Sir Leonard Hutton, Brian Close, Bob Appleyard, Raymond Illingworth and Geoffrey Boycott, that have graced the club as president... It is the proudest moment of my career."
Graves added: "It is with great pleasure that Dickie has accepted our nomination. He is a passionate Yorkshireman that has the best interests of Yorkshire Cricket at heart.
"He attends every home match and his passion and dedication will be a major asset as the club continues to develop over the next few years."
Bird played 94 times for the county and went on to officiate in 66 Tests and 94 one-day internationals, including three World Cup finals.