Ravi Bopara, Darren Sammy and Marlon Samuels fined by ICC
Ravi Bopara, Darren Sammy and Marlon Samuels fined following confrontation in Barbados.
Last Updated: 11/03/14 4:51pm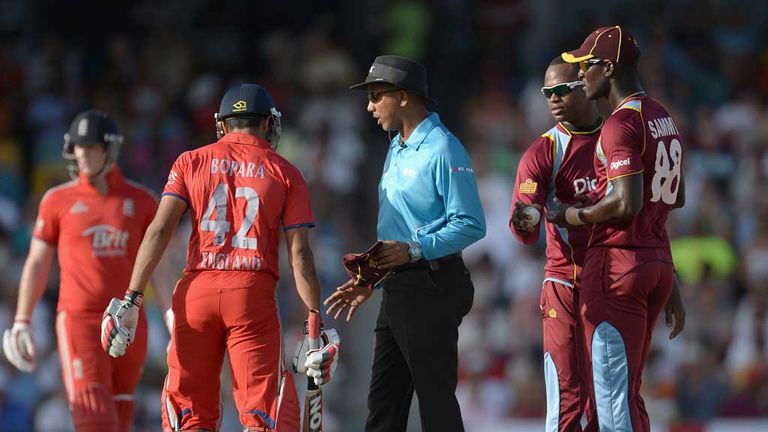 All three men were found guilty of a 'level 1 breach' of the ICC Code of Conduct during the match in Barbados.
The three players were found to have breached Article 2.1.8 of the code, which states: "Where the facts of the alleged incident are not adequately or clearly covered by any of the (above) offence, conduct that either: (a) is contrary to the spirit of the game; or (b) brings the game into disrepute".
All the three men pleaded guilty to the offence and accepted the punishment proposed by Andy Pycroft of the Elite Panel of ICC Match Referees. There is therefore no need for a formal hearing.
The incident took place in the 12th over of England's innings when Bopara, while taking a single, made insulting comments towards Samuels, who responded.
West Indies captain Sammy joined in, also trading insults with Bopara. The exchange only stopped following the intervention of the umpires Joel Wilson and Peter Nero.
Essex all-rouder Bopara was fined 25 per cent of his match fee, while Sammy and Samuels were fined 20 and 10 per cent respectively.