World Twenty20: Tim Bresnan talks up England's chances
Tim Bresnan is confident England will bounce back at the World Twenty20, despite defeat in their opening match.
Last Updated: 25/03/14 5:22pm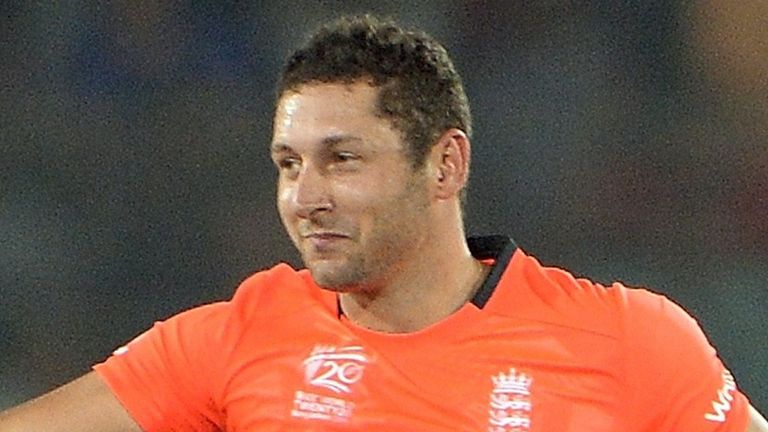 England's form in T20s had been patchy at best before they lost in controversial circumstances to New Zealand last week, but Bresnan feels it is a case of good players not so far being able to fire at the same time.
Bresnan said: "We're still confident. Things haven't gone our way over the last few months but we still believe we're playing good cricket, turning out good performances.
"But stringing together everything at the same time is a problem for us. If we can find that spark and everything clicks, we can beat anyone in the world.
"A couple of lads have been having good games, but you need three or four players to influence games and get you the win. We haven't really been able to do that."
The all-rounder added: "It's more of a mindset is T20. We certainly have the power players, we have everything in the armoury to win games of cricket. We just can't put our finger on why we've not been able to piece together a good performance.
Gelled
"We've been playing six weeks of T20. It's been good, we've gelled as a team. I think we're still confident in the dressing-room despite not winning many games.
"I think we all realise we need that win to kick us off - and we'll be off and running."
When asked if England were falling behind other teams in the format, and in the tournament specifically, he said: "I don't think that is the case. I still believe we're doing the right things.
"We're always analysing the footage of the good sides and seeing what the other lads are doing. It's not necessarily trying to emulate them, it's trying to put our own twist on a winning formula.
"We're looking to do that over the course of the next three games."
England's next game is against Sri Lanka at Chittagong on Thursday, live on Sky Sports 2HD (1pm).
Click here to read Nasser Hussain's thought's on a must-win match.