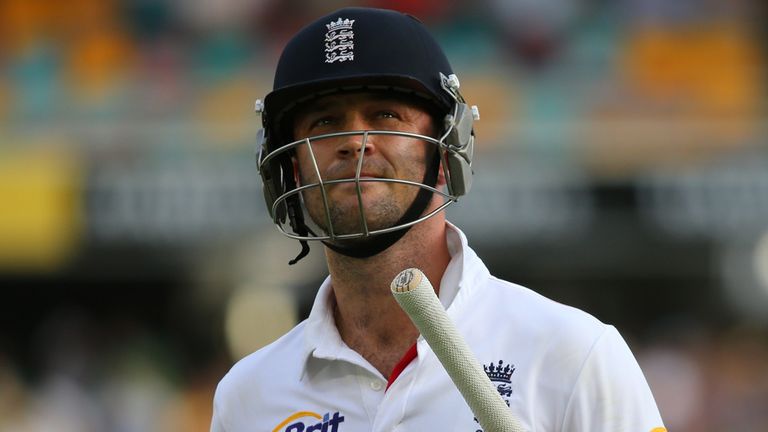 England batsman Jonathan Trott made his return to cricket four months after leaving the Ashes tour with burnout.
The Warwickshire batsman is playing in a two-day pre-season match against Gloucestershire at Edgbaston.
He bowled three overs of medium pace and had made just four runs when he was trapped lbw not offering a shot.
Nevertheless, Warwickshire director of cricket Dougie Brown told Sky Sports News: "He is in a good space at the moment I think. His cricket is in pretty good order, he has had a good break, a good lay-off from any competitive cricket. He has got back into it in the last two or three weeks.
"In himself he appears very normal, the same as what he was when he was playing very well at the beginning of last year.
"He is really enthused about joining up with us for the first part of the summer. Expectation-wise we are expecting and hoping that he gets back to his best straightaway."