The LV= County Championship opener between Leicestershire and Derbyshire postponed
The LV= County Division Two Championship opener between Leicestershire and Derbyshire has been postponed.
Last Updated: 05/04/14 10:54pm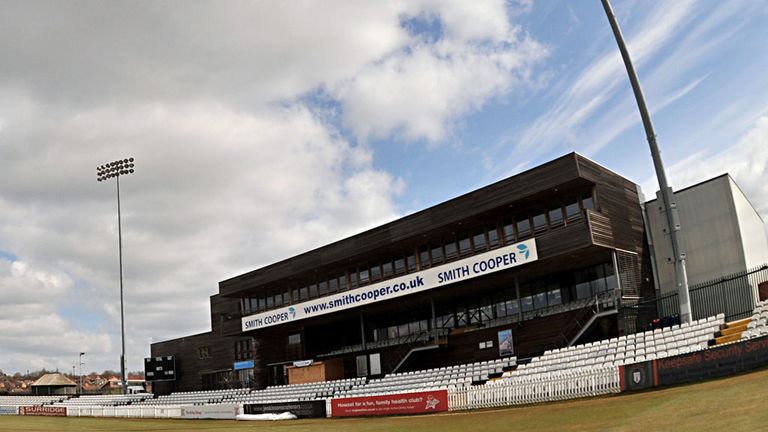 Poynton's father Keith was tragically killed in the crash while the keeper was injured.
The four-day contest, which had been scheduled to start at Grace Road on Sunday, has been rescheduled and will now start on Sunday, June 8.
A Derbyshire statement read: "Tom was taken to hospital by ambulance where he was admitted and retained overnight with a suspected fracture and other associated injuries.
"Everyone at the club are deeply distressed and concerned for Tom and his family.
"In consultation with the ECB and Leicestershire CCC, the decision has been taken to postpone the LV= County Championship Division Two game."
A Leicestershire statement said: "Our thoughts are with Derbyshire CCC at this tragic time."
The second XI friendly fixture between Derbyshire and Leicestershire, which was due to start at The 3aaa County Ground on Monday, has also been postponed.
Chief executive Simon Storey said: "We are a small close knit group here at Derbyshire and Tom's dad was well-known to our players and coaching staff.
"We are still trying to come to terms with the devastating news and at the moment our concerns are solely with Tom and his family at this difficult time.
"We are deeply indebted to the chairman, chief executive and director of cricket at Leicestershire CCC who have supported the decision to postpone the game. I am very sorry to everyone who was looking forward to the opening fixture."