David Morgan replaces Mike Gatting as the new MCC president at Lord's on October 1
David Morgan has been appointed the next president of the MCC. He will take over the job from Mike Gatting on October 1.
Last Updated: 08/05/14 2:50pm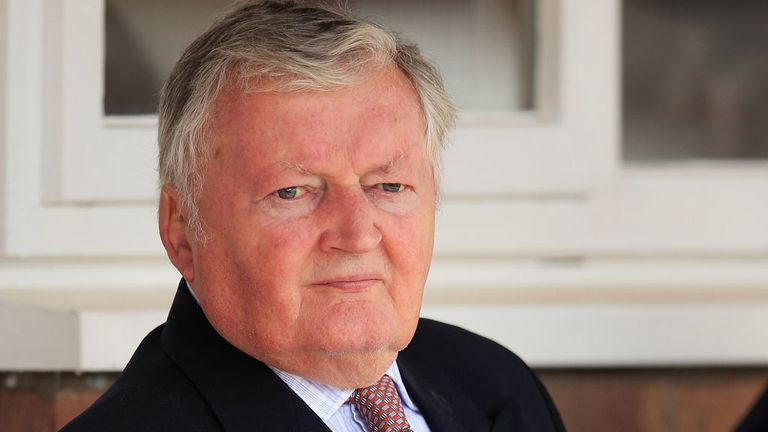 Morgan, who has also served as chairman of the England and Wales Cricket Board, will take over on October 1 after being nominated by current MCC president Mike Gatting.
Gatting said in a statement: "David has been and remains one of the most influential voices in the world game, and I'm sure he will do an excellent job in leading the MCC through a very important time in its history.
"He is ambitious, creative and efficient and will be a fantastic leader for this wonderful club.
"I have thoroughly enjoyed my time as MCC president so far, and I am looking forward to seeing the club through the Lord's bicentenary celebrations in my final few months.
"David is the ideal person to succeed me and I'm delighted he has accepted my invitation."
Two-year term
Morgan spent four years as chairman of Glamorgan between 1993 and 1997 before leaving the county to take up the post of deputy chairman of the ECB.
The 77-year-old, who was awarded an OBE for services to cricket in 2008, served a two-year term as president of the ICC.
Morgan added: "While I am honoured to have been nominated by Mike Gatting as president designate of the MCC, this will not diminish my commitment to Glamorgan in any way.
"I have long admired the values and traditions of the MCC, and I am sure the experience will be one of the highlights of my career."
Morgan's appointment was made during the MCC's AGM on Wednesday when Gatting confirmed that there will be no redevelopment of the Nursery End until work at the Pavilion End of the ground is complete.
Gatting said: "The club is putting all its resources, at present, into plans to redevelop the Pavilion End of the Ground, including the south-western corner - which comprises the Tavern and Allen Stands, the Thomas Lord Suite, the Middlesex Office and the Pavilion extensions."