Yohan Blake reveals ambition to play cricket for Yorkshire when he quits sprinting
Sprinter Yohan Blake has revealed he wants to play cricket for Yorkshire when he retires from athletics.
Last Updated: 16/05/14 8:41pm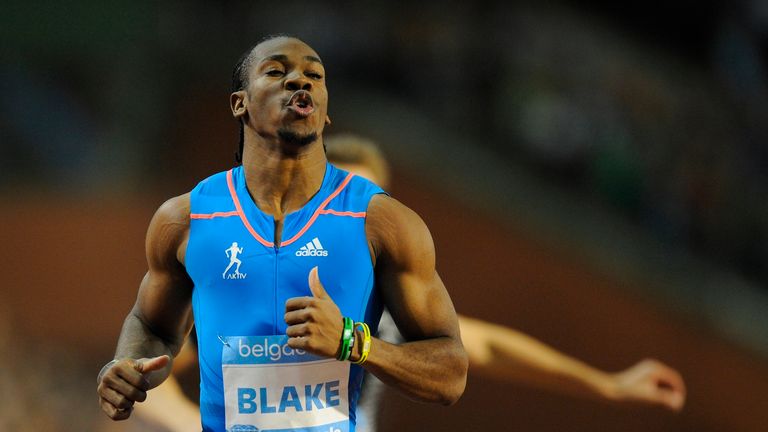 The Olympic silver-medalist over 100m and 200m, says he could pursue a cricket career when he is 29 or 30 and fancies himself as the next James Anderson.
"Cricket is something that I really love, it's my first love. I think I'm going to tackle it," he said. "I can bowl fast and hit the ball miles.
"The bowler I am most like is Jimmy Anderson."
Asked when he might turn to cricket, he said: "I'd say after (athletics). The human body slows with age, but I haven't reached my peak yet. Somewhere around 26 to 27 I think I'll reach my peak. So somewhere around 29 to 30."
Blake used to play for Kingston cricket club every Sunday, although that is no longer possible due to his athletics career. He is second to training partner Usain Bolt in the all time rankings over 100m and 200m.
When he named Yorkshire as the county he would most like to play for, they were quick to get in touch, tweeting: "Hey @YohanBlake you're always welcome to come and play for Yorkshire. Let's get this sorted and come and have a net with us. #YCCC #TopGun".
Blake replied to the tweet, saying: "I will."
Yorkshire chief executive Mark Arthur said the county were "flattered" by Blake's interest, adding on the county's website: "Let's make this happen. We'd love to see Yohan in the nets at Headingley. Jason Gillespie, our coach, will put him through his paces and see what he is capable of.
"If he is a quick with ball as he is on two feet then we will have one talented cricketer. The challenge is out, so if Yohan wants to have a trial we will get him kitted out and give him his opportunity."