Jos Buttler ready to move on from controversial ODI dismissal against Sri Lanka
Last Updated: 06/06/14 10:11am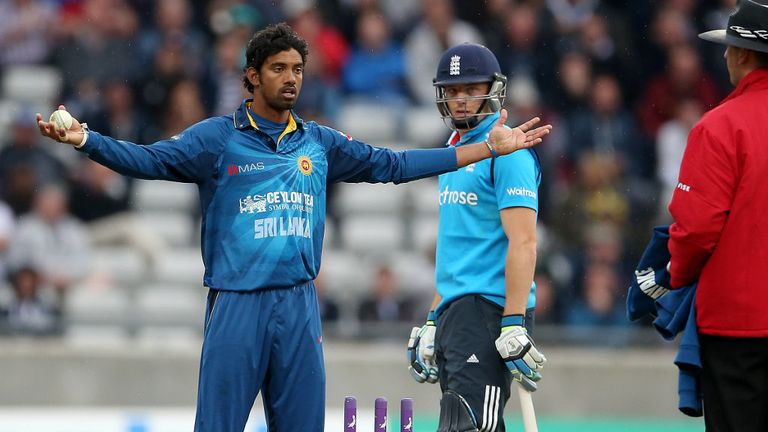 Jos Buttler says he is ready to 'move on' from his controversial dismissal in England's one-day international defeat to Sri Lanka on Tuesday.
Buttler, who was not selected in the squad for the Test series against the tourists, was run out by bowler Sachithra Senanayake while he was backing up at the non-striker's end.
Sri Lankan captain Angelo Matthews refused to withdraw the appeal for the wicket and was accused by England skipper Alistair Cook of 'crossing the line'.
Senanayake gave Buttler two warnings in the 42nd over before removing the bails in the 44th but the incident was a highly controversial one, with many suggesting it was not in the spirit of the game.
While Buttler agrees with that sentiment, he says he is happy to forget it and return his focus to playing cricket.
"I don't think it was a great thing to see in cricket from my point of view," Buttler told Sky Sports News.
"But the guys will have forgotten about that and if you look at the game I don't think we were good enough to win it.
"It's all forgotten about and hopefully England can go on and win the Test series.
"Personally for me it's not (in the spirit of the game) but if you look at it like that there are loads of issues that you can talk about.
"You could talk about it forever but I prefer just to move on from it and I look forward to playing cricket again."
Watch England take on Sri Lanka in the first Test live from Lord's next Thursday on Sky Sports 2