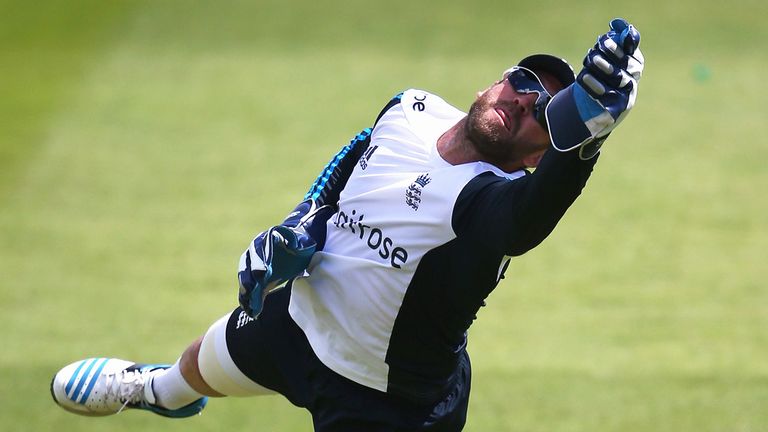 England captain Alastair Cook says wicket-keeper Matt Prior is "99 per certain" to be fit for the first Test against India.
The five-Test series gets underway at Trent Bridge on Wednesday but Prior was suffering from mild tightness in his right thigh during training on Monday.
England were concerned enough to call Jos Buttler into the squad as cover but Prior was able to practice with the team on Tuesday.
And Cook said: "We are 99 per cent certain that he will be fine. 
"You have a little check in the morning just to make sure, but all looks good at the moment."
Tim Abraham of Sky Sports watched practice on Tuesday morning and reported: "Matt Prior has taken a full part in training.
"In fact, he was at the ground before anyone else, at around 8.30, and we saw he was going through a one-to-one with (wicket-keeping coach) Bruce French.
"He has got strapping on his right thigh but he has been taking part in practice alongside the slips he will be playing with in the Test match and he has kept in the nets too. He looks OK."
Prior, a veteran of 75 Tests, was dropped during the 5-0 Ashes thrashing at the hands of Australia over the winter after struggling for form, but was recalled for the recent series against Sri Lanka.
Lancashire's Buttler, 23, has yet to earn a Test cap but has played 33 one-day internationals and 36 Twenty20 matches, and is seen as a strong candidate for Test honours at some point.