England fast bowler Stuart Broad to finally have surgery on troublesome right knee
Last Updated: 21/08/14 10:19am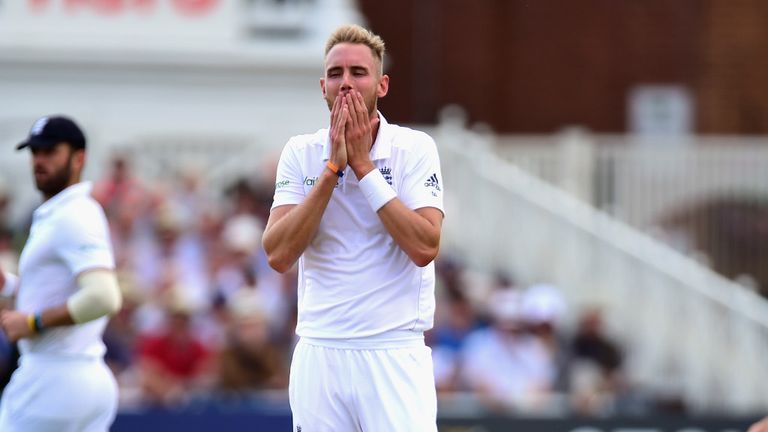 England bowler Stuart Broad is to have surgery on his right knee on September 4, the England and Wales Cricket Board has confirmed.
The 28-year-old has played through the pain of a long-standing patella tendonitis problem but will now go under the knife following the completion of the Test series against India.
After the operation Broad is set to start a rehabilitation plan that will last for up to 14 weeks, though his participation in next year's World Cup is not currently in doubt.
A statement issued by the ECB said: "The ECB medical team confirmed that England pace bowler Stuart Broad is to have surgery on his right knee on Thursday 4 September. A rehabilitation and recovery programme will be determined following the operation."
Broad - who suffered a broken nose whilst batting during the fourth Test at Old Trafford - took to Twitter to confirm the news.
"I've seen the surgeon 2day and now def having surgery on my troublesome knee 4th Sep I've been due for a while so can't wait to get sorted," he wrote on the social networking site.
The Nottinghamshire seamer had already been ruled out of the one-day series against India having put off the procedure to allow him to play through a busy summer schedule with England.
"At any stage in the last 18 months I could have had the op and it's at the stage where it needs to be done," he said after taking 6-25 on the opening day of the fifth Test at the Oval.
"I should be fine (for the World Cup)...it's about three, three and a half months. It's actually a really good opportunity for me to get the knee sorted and to use it as a strength and conditioning period."