Yorkshire captain Gale banned following incident in win over Lancashire
Last Updated: 09/09/14 11:27am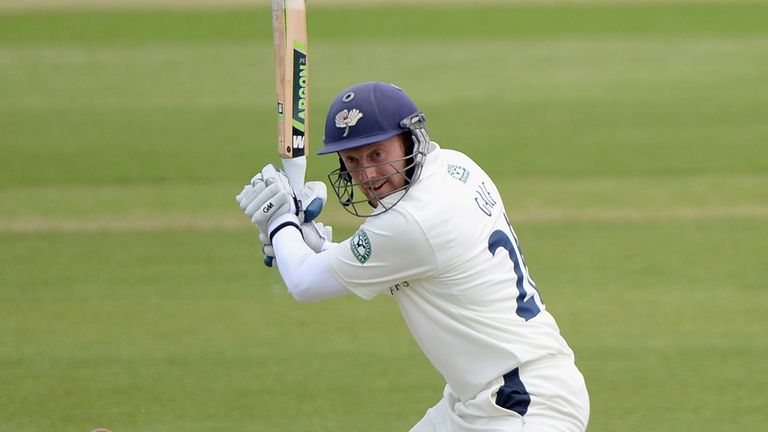 Yorkshire captain Andrew Gale has been banned for the final two matches of the County Championship, according to Sky sources.
The ban follows an incident during the match with arch-rivals Lancashire at Old Trafford, which Yorkshire eventually won by an innings and eight runs.
With the hosts well behind and battling to save an unlikely draw, Gale exchanged heated words with Lancashire batsman Ashwell Prince as the players left the field on Tuesday evening and has consequently been suspended by the England and Wales Cricket Board.
The 30-year-old already had six points on his licence having shown 'serious dissent' at being given out by umpire Peter Willey during a County Championship game against Durham in June, and the accumulation of nine or more penalty points in any two-year period results in automatic suspension.
Gale will miss the games against Nottinghamshire at Trent Bridge beginning on September 9 and the clash with Somerset beginning on September 23.