WATCH: Did Rory Burns catch Grant Elliott cleanly in NatWest T20 Blast?
Elliott reprieved as third umpire sticks with soft signal of not out
Last Updated: 26/08/17 12:52am
Rory Burns was certain he caught Grant Elliott cleanly in Surrey's NatWest T20 Blast quarter-final against Birmingham, but third umpire, Jeremy Lloyds, did not overturn the on-field call of not out.
So, what do YOU think of the decision? Watch the video at the top of the page and decide for yourself whether Burns pouched the Birmingham skipper fairly in the deep.
Sky Sports' Andrew Flintoff said: "When I saw it live I thought it was out but when you refer it a bit of doubt comes in - you cannot say for definite that one blade of grass did not touch that ball.
"I'd love it to go back to the old days where you say to the fielder 'did you catch it?', he says 'yes' and you go, 'Okay, let's crack on then'."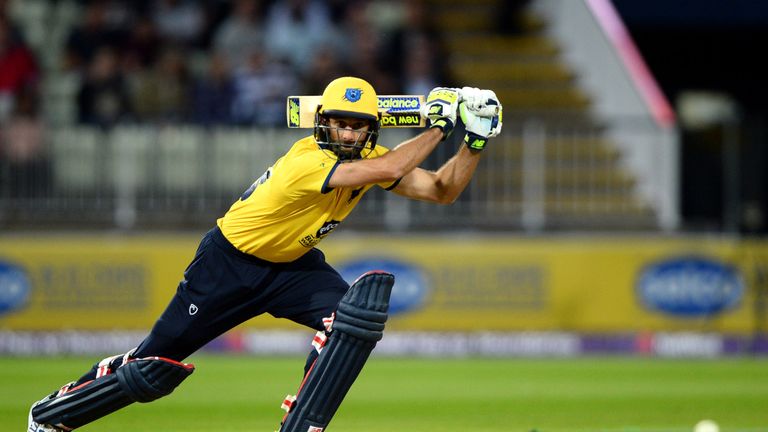 Rob Key added: "As soon as the on-field umpires gave it not out, there wasn't enough evidence to overturn - but I'm not so sure why you need the soft signal?
"You should just let the third umpire make the decision and, if I was third umpire, I would probably have given it out. With the soft signal, though, I think Lloyds got it spot on."
The non-dismissal proved costly for Surrey, with Elliott, on 46 at the time and with his side still needing 58 runs to win, going on to strike an unbeaten 59 as the visitors chased down 205 with four balls to spare.
Birmingham will face Glamorgan in the semi-finals at Edgbaston on Saturday, September 2, with Nottinghamshire Outlaws battling Hampshire in the other last-four clash.
Watch NatWest T20 Blast Finals Day, from Edgbaston, live on Sky Sports Cricket on Saturday, September 2.