Somerset post record profits despite summer of rain
Somerset returned a record profit of £409,000 in the financial year 2011-12.
Last Updated: 06/12/12 2:17pm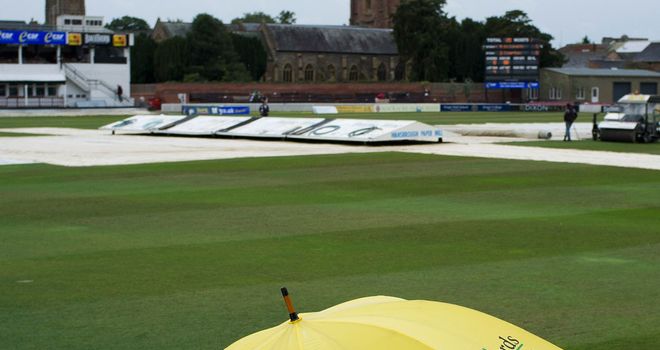 The appalling summer weather put a dent in many counties' bank balances but the Taunton club still managed to make a huge profit.
Performances on the pitch helped - Marcus Trescothick's team finished second in the County Championship and reached the quarter-finals of the FL t20.
Membership is substantially up and Taunton also hosted an Elton John concert.
Chief Executive Guy Lavender told the club's website: "This has been a very tough year and whilst we have seen some weather-related reductions in match receipts, we have been able to drive the club's business forward in a number of different areas.
"It is of credit to both our playing and non-playing staff who have worked hard to make sure that we have thrived again this year.
"This year's results are ahead of our record profit in 2011 and considering the challenges of 2012, it demonstrates that we are able to achieve consistently high levels of profitability.
"Looking forward to next year, there is every opportunity for us to continue to increase the financial strength of the club. It is satisfying to see that the club is making progress on and off the field."