England Women's star Sarah Taylor set to play for Sussex
England Women's Test wicketkeeper Sarah Taylor could play for Sussex second XI this summer.
Last Updated: 14/01/13 2:06pm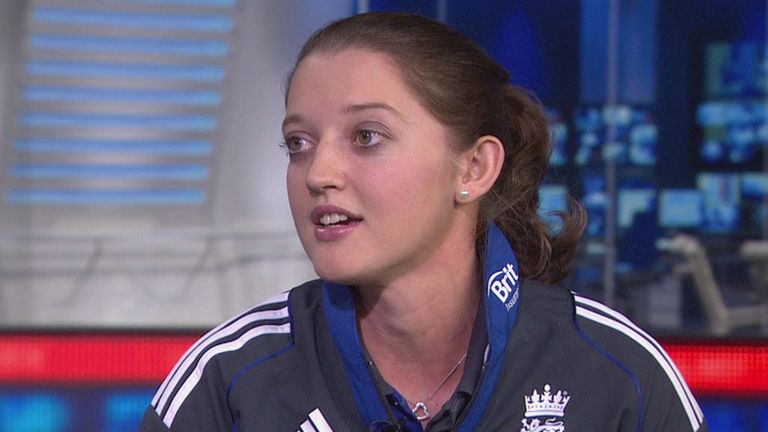 If she does she would become the first female to play at that level and it would represent a major breakthrough for the women's game.
England Women's coach Mark Lane has brokered a deal for Taylor, 23, to be selected if Sussex seconds need a keeper at short notice, and she admits the prospect is a daunting one.
Taylor, acknowledged as one of the women's game's finest players, told the Guardian: "Part of me knows it would be phenomenal. But there's part of me doubting myself. I've just got to start believing in myself a little bit more.
"But I would love to do it. It would be such a challenge - facing a bigger ball and bigger bowlers. But I'd have to look at myself after the second XI games and say: 'Can you handle this?'
Brilliant
"The plan is also for me to play some early season games for the MCC boys. Mark is trying to get me a lot of men's cricket which can only help my game.
"It's just a case of here could be an opportunity for me. Someone at Sussex approached Mark and asked if there was anyone who could keep, and Laney, being Laney, was quick to back me.
"It's daunting but it's brilliant that he backs me to do it in men's cricket. The MCC also approached him about me playing for them.
"I was almost offered a chance to play for the MCC boys against a county cricket first team - Sussex - in a Twenty20 game.
"But it would have to be in the longer form because the shorter game needs more power. So, yeah, you'll have to keep an eye out and see how I go against the men."