Worcestershire hopeful New Road will be ready for new season
Worcestershire are confident they will not have to play early-season matches away from New Road despite recent flooding.
Last Updated: 13/02/13 11:05am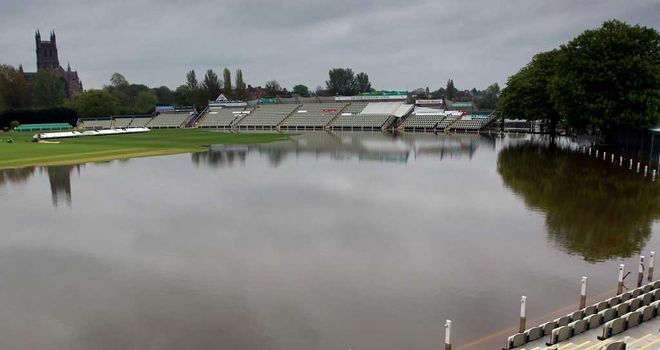 The ground has been flooded several times in the last two months and the Royals have had to splash out £20,000 on various clean-up operations this winter.
The outfield and square are currently in poor condition but chief executive David Leatherdale is confident they will be ready for the start of the county season.
Matches had to be moved away from New Road during the 2007, 2008 and 2012 seasons due to flooding.
Leatherdale said: "We have had three to four main floods which have covered the ground for about four of the last eight to nine weeks.
"It means the groundstaff have not been able to do a great deal. The outfield and square are currently a bit muddy and there is a lot of silt.
"The ground has been cleaned up three or four times, at a cost of about £20,000, and every time we have done this, the floods have come back.
"Pre-season training is due to start on March 11 and we have made contingency plans in terms of practising elsewhere.
"But we are confident it will not affect the early season fixtures. We are not panicking. We have had flooding in early April before and still played. You get used to it.
"There is some rain due today but the long range forecast is very good."