Former Australia skipper Ricky Ponting signs two-month deal with Surrey
Surrey have signed former Australia captain Ricky Ponting on a two-month deal.
Last Updated: 21/02/13 2:42pm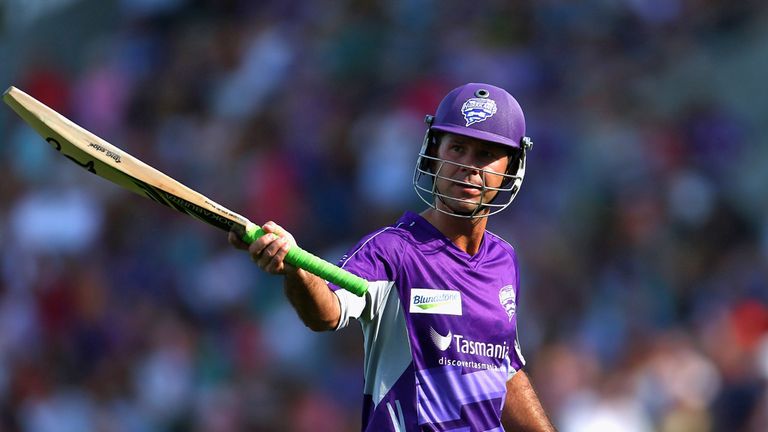 Ponting, 38, has been signed as initial cover for captain Graeme Smith - who is likely to be involved in the ICC Champions Trophy - and is available for the county in all formats through June and July.
Ponting played his last Test for Australia in December last year and has scored 27,483 runs for his country across all formats, notching up 71 centuries in a golden era of Australian cricket.
In his most recent appearance for Tasmania, he hit an unbeaten 200 and is also due to represent the Mumbai Indians in the upcoming IPL.
Speaking this week, Ponting said: "I'm really excited to be playing for Surrey this season. They are a forward thinking and historic club - and play at one of the greatest grounds in the world. It hasn't been the friendliest place for me but now it will be my home for two months this summer.
Focused
"I'd like to think I can contribute a significant amount to the club - on and off the field - and am looking forward to getting stuck in as soon as I arrive."
Surrey team director Chris Adams added: "We knew we would lose Graeme to the ICC Champions Trophy in June. That given, we focused on recruiting the best possible replacement and, in Ricky Ponting, we have signed one of the greatest batsmen of the modern era.
"This year, our young batsmen will enjoy a unique opportunity to learn from not just one but two of the greatest International players of the modern age."
England and Surrey batsman Kevin Pietersen welcomed Ponting's deal, which will see him remain for the group stage of the Friends Life t20 in July.
That could mean Surrey fields an all-star line-up of Smith, Ponting and Pietersen - most likely against Middlesex on July 5 - as they look to return to finals day after a seven-year absence.
Pietersen wrote on Twitter: "Smith and now Ponting, joining us at Surrey this season.. Wowza!! Hope I get to bat with both of them.. #fireworks".