Former England star Paul Collingwood gives Durham fitness boost
Paul Collingwood should be fit for the start of the new county season despite having surgery on an injured thumb.
Last Updated: 26/02/13 1:53pm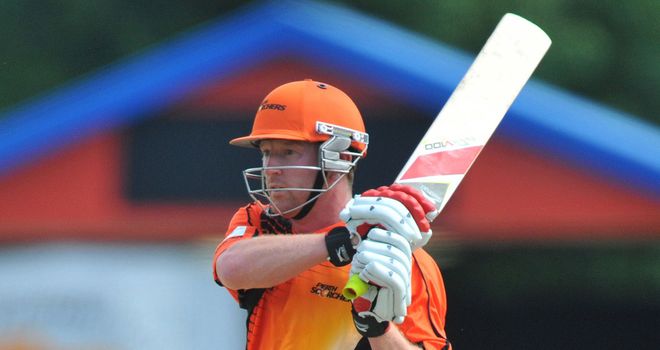 The former England star suffered the injury during the winter and he had to delay the operation to allow the inflammation to settle down.
The former England T20 captain will spend three weeks in a protective splint after a period of rest.
In a statement Durham said: "We can confirm that Paul Collingwood has undergone surgery to repair a ruptured tendon in his right thumb.
"The injury was sustained over the winter and follows on from the fracture of the hand he sustained during the middle of last season whilst batting against Warwickshire.
"The surgery had to be delayed until now to allow inflammation in the soft tissues to settle down, which were then used in the tendon grafting process.
"Paul will have 10 days of complete rest and spend three weeks in a protective splint before commencing a rehabilitation programme which should see him fit for the start of the 2013 season."