Lancashire's redevelopment of Old Trafford boosted by 10-year sponsorship deal with Emirates
Lancashire have signed a major sponsorship deal with Emirates airlines.
Last Updated: 28/02/13 10:18am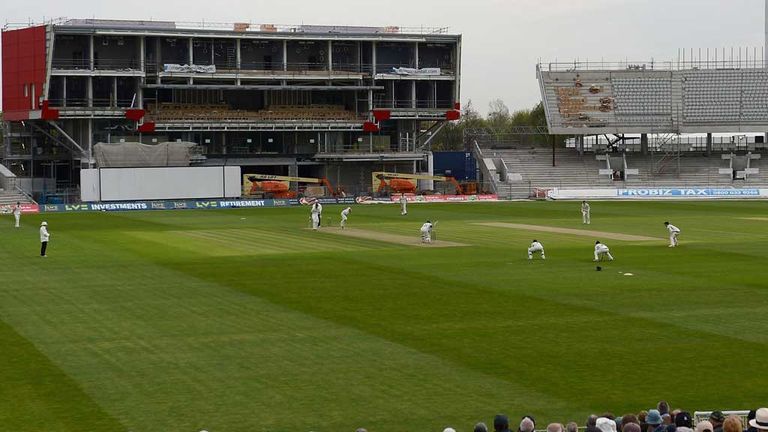 Under the terms of the 10-year contract, Lancashire's home ground will now be known as Emirates Old Trafford, while the airline's logo will also adorn the team's shirts for the Friends Life t20.
Lancashire chairman Michael Cairns insisted the new investment was crucial in their plans to transform Old Trafford into one of the premier arenas in the country.
"This announcement represents another major step in the redevelopment of Old Trafford," he said. "The intention to secure a naming rights partner was always on our list of objectives.
"However, it remained paramount that we secure a partner who was actively committed to cricket and its future while at the same time had significant interests in Manchester and the North West.
"We could not have found a better and more suitable partner than Emirates. The partnership will support our intention to be regarded as one of the top County Cricket Clubs in the country and undisputed as a Category A Test Match venue."
Emirates executive vice-chairman Sir Maurice Flanagan added: "This is an excellent opportunity to build upon Emirates' commitment to cricket, a sport we have been associated with in the UK since 2002.
"We're hugely looking forward to supporting Lancashire cricket and its fans both here and abroad, in what is a further significant investment by Emirates to the region. "