Lancashire director of cricket Peter Moores handed coaching role with UK Sport
Former England coach Peter Moores has joined UK Sport's Elite Programme, the ECB have confirmed.
Last Updated: 05/03/13 6:29pm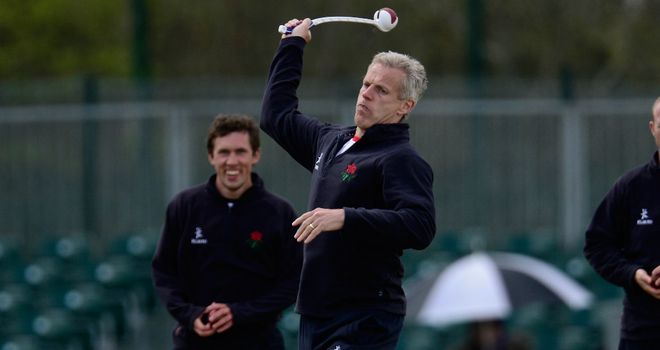 The Lancashire director of cricket has been appointed along with nine other coaches nationwide, only two of whom are involved in non-Olympic sports.
UK Sport launched the three-year programme in November last year with the aim of providing world-class coaching for young athletes across a range of sports.
ECB managing director Hugh Morris said: "Peter has always been at the forefront of our on-going efforts to ensure that cricket can learn and share best coaching practice with other sports.
"I am delighted that he has been chosen to be part of such a prestigious and innovative programme. It is a tremendous personal honour for him and will undoubtedly be of long-term benefit to our game."
Moores added: "I am proud and honoured to have been selected for this fantastic programme.
"I have always thrived in elite coaching environments and to be working with top coaches from other sports will be an incredible experience.
"I continue to have very strong ambitions for my coaching career within cricket and I see this as a great marker in that path. I'd like to thank Lancashire CCC and the ECB for their support throughout this process."