Durham director of cricket Geoff Cook reflects on special County Championship win
Durham director of cricket Geoff Cook was delighted to witness the club's third County Championship triumph since 2008
Last Updated: 19/09/13 8:43pm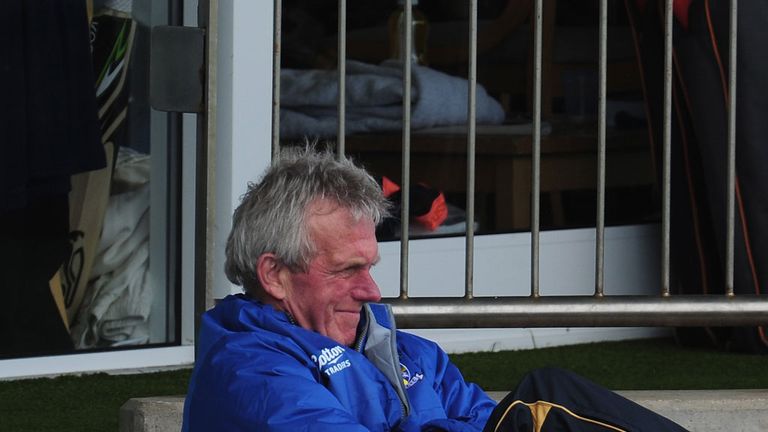 The 61-year-old narrowly survived a heart attack in June, but he made a faster recovery than expected and returned to his duties in August.
The former England batsman was at the Riverside to see Durham wrap up the title with a comfortable win over Nottinghamshire, and he declared: "It's all about Durham."
Asked about his return to the club, he said: "After it happened, I was home for a week and I just felt absolutely fine.
"The medical people were definite that there was no damage to my heart and as long as my strength got okay then I could touch base again, and that's where we are."
Durham's financial constraints forced them to rely on a crop of local talent this season following the departures of the likes of Michael Di Venuto and Ian Blackwell, and Cook added: "It's a delight.
"The first title was very special but it was a very special team full of international cricketers.
"This one was the other end of the scale, they've had to rely on discipline and teamwork without having any really outstanding players.
"Sometimes you have to do little bits to manufacture team spirit but this year we've found ourselves with the majority of the lads coming through from the academy, so they've already got a lot of Durham in their blood.
"You might say (Graham) Onions is the outstanding player, he's got the (66) wickets and given the conditions he has, he's exploited them brilliantly."
Captain Paul Collingwood added: "To captain a set of north east youngsters who've come through the academy and for them to put the performances in that they have all year is brilliant to see.
"It's incredible, it's a really satisfying and proud moment."