Top of the docs
Daryl Mitchell told Cricket AM about the fly-on-the-wall documentary being filmed at Worcestershire.
Last Updated: 07/07/12 3:56pm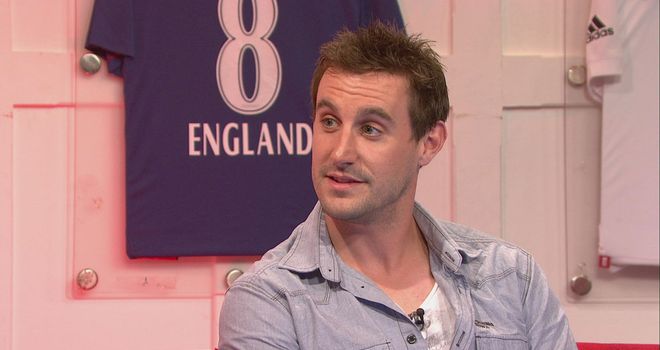 Worcestershire County Cricket Club are coming to a screen near you!
The New Road outfit have been trailed by the Sky Sports cameras during their Friends Life t20 campaign for a fly-on-the-wall documentary.
The programme will be shown during the lunch interval on the Sunday of the first Test between England and South Africa (July 22) at The Oval.
And Worcestershire skipper Daryl Mitchell told Cricket AM that he and his charges have grown pretty accustomed to having the glare of the cameras foist upon them.
"It's a Sky Sports initiative, a bit like Club Life, and it has been good fun actually," said the 28-year-old batsman, who took up the captaincy of his county in 2010.
Beers
"It was a little bit strange for the first couple of days but it has been a few weeks now, and it feels pretty normal to have a camera in your face; it's been good fun.
"The producer, Mason, and the camera man, Stu, have fitted in with the lads; they are pretty much part of the team and come out for a few beers - at the right times obviously!"
Worcestershire stroke-maker Vikram Solanki, who made his first-class debut for the side in 1995, joined team-mate Mitchell on the Cricket AM sofa and says the documentary will showcase just how close-knit the county's dressing room is.
"We have had a good team spirit at Worcestershire throughout the time I've been there," said the 36-year-old, who featured in 51 ODIs for England, scoring two centuries.
"The compliment that overseas players pay us when they come in is that it is easy enter our dressing room and be a part of it. I'm sure it's the case with most dressing rooms but we're no different.
"We enjoy each other's company and what helps as well is that there are a young group of guys - apart from myself - that spend time away from cricket together and are friends."
For more from the boys, including Solanki's view on Worcestershire's overseas starlet Phil Hughes, hit the video at the top of the screen.