Kent's Charlotte Edwards and Sussex's Sarah Taylor ready for grudge match
England team-mates square up in Royal London Women's One-Day clash...
Last Updated: 16/02/15 12:02pm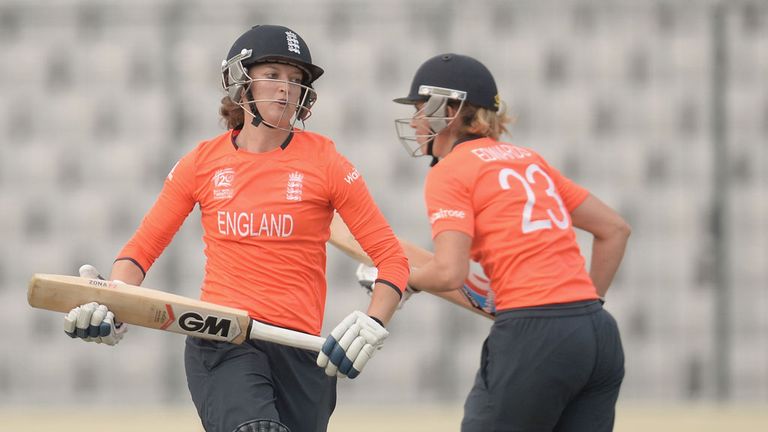 Charlotte Edwards and Sarah Taylor say England alliances will be firmly on hold when Kent and Sussex clash in a grudge Royal London Women's One-Day Cup clash on Sunday.
England skipper Edwards will lead a stellar Kent side out at Arundel in the top-of-the-table contest that could go a long way to deciding the title.
It's always special to test yourself against the best players, and we've got some of the best players in the world in these two teams.
Charlotte Edwards
Both sides – like Surrey – have won three times so far this season and while Edwards can call on the calibre of players like Lydia Greenway, Tammy Beaumont and Laura Marsh, she knows that the defending champions will be a real force to be reckoned with, with Arran Brindle, Georgia Adams and Georgia Elwiss in their ranks.
"This is the pinnacle of the domestic scene for us and if we play well and win, we'll hopefully take a big step towards regaining the title," said Edwards, who was recently awarded a CBE for her services to cricket.
"Sussex have always been our biggest rivals – both teams have a fantastic record in the County Championship – so it's a game we look forward to. Hopefully we can come out on top.
"We'll take the England equation out of things when we step onto the field; it's always special to test yourself against the best players, and we've got some of the best players in the world in these two teams. We know each other's strengths and weaknesses very well."
Competitive
Wicketkeeper-batsman Taylor agrees that the close-knit relationships formed between the England players should be a great leveller.
"I'd be lying if I said the rivalry didn't mean anything!" she said. "A lot of Kent players play for England and you don't think anything of it but then you put a Sussex shirt on and suddenly it's a completely different story. It's always a grudge match whenever we play.
"We know so much about each other's games – where people like to score, what to say to them – that it makes it a good, fun game to play in. It's always played in good spirits but there's also that desire to win and it's more competitive than most other games."
Taylor has been declared fit to play on Sunday after sitting out Sussex's most recent victory – a six-wicket victory over Yorkshire – as she continued to recover from a Baker's cyst that burst into her calf a year ago, hampering her movement.
With Brindle, Elwiss and Freya Davies also missing that match, Georgia Adams led the side and responded by scoring her maiden senior century, while Izzy Collis stepped up to contribute 41 in an opening stand of 92.
"It was brilliant to see Georgia do so well and comforting for the future to see the team win without so many senior players," reflected Taylor. "It showed that we've got the talent coming through to take the side on.
"The extra responsibility of being captain brought the best out of Georgia; it's reassuring to know that we've got someone there that is more than capable of stepping up into that role without it negatively affecting their cricket.
"Izzy is a character and definitely one to watch; she is someone who has been around the squad for a while and proved in last year's final she can cope with the big occasion. Paige Scholfield – a high-order batter - is another one to look out for, as is Davis, who is a key bowler for us."
Fresh
A combination of poor weather and last week's bye means that Kent's previous outing in the in the Royal London Women's One-Day Cup – a 10-wicket victory over Warwickshire - was almost a month ago.
Edwards (100no) steered Kent to an emphatic victory on that occasion in partnership with Beaumont (50no) and the 34-year-old says that her team – rather than being undercooked – are feeling fresh, although Tash Farrant​ is not available due to a back injury.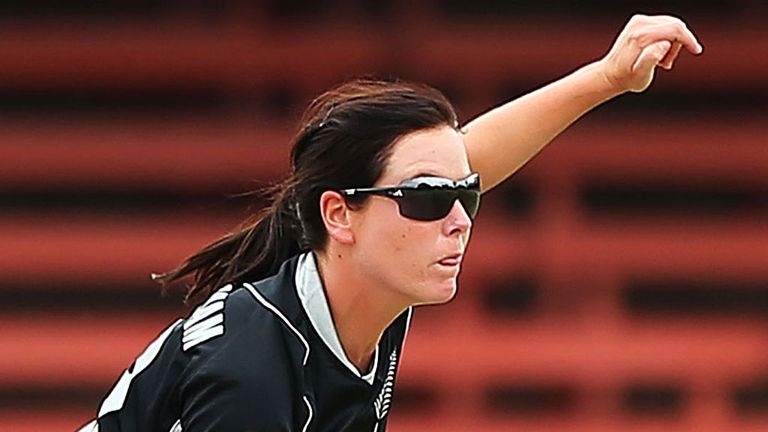 "It has been a long gap but we've been playing a lot of club and age-group cricket and we're ready to go," she said.
"We've been really lucky over the last few years to introduce a number of young players into the squad. Grace Gibbs has been a real standout player, especially this season when she's opened the bowling.
"Megan Belt is a 15-year-old off-spinner who has done brilliantly well; that combined with the experience of Laura Marsh and Lydia Greenway, plus our overseas player Erin Bermingham, means we've got a really nice mix at the moment in terms of youth and experience."
Challenge
Last Saturday the ECB confirmed that Edwards and Taylor, along with England opener Heather Knight, will play state cricket in the Australian Women's National Cricket League (WNCL) and Women's Twenty20 (WT20) competition this winter. 
Edwards, who will captain Western Fury, said the opportunity to play Down Under is not only a positive development for the players but for English cricket as a whole.
"It was an offer that I couldn't really refuse in terms of the opportunities that Western Australia were offering me – not just in terms of the captaincy, but the playing role and coaching opportunities with some of the younger teams in Western Australia," she said.
"They have a young group of players there who will hopefully challenge me; it's something I've always wanted to do and if I don't do it now at the age of 34, I'm sure it's something that I'll regret when I finish playing.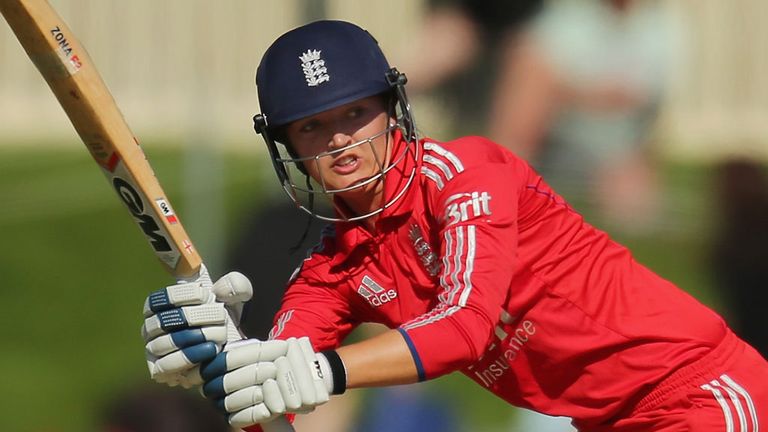 "It's great that our players will be going out there to hopefully develop themselves but equally test themselves against some of the best players in the world in one of the best domestic competitions in the world. As players we want to be part of that and it's great that they want us to be part of that."
Taylor, meanwhile, has already been warmly welcomed by her future South Australian Scorpions team-mates.
"They sent me a shirt, which arrived in the post on Monday, and it hit me then how excited I am about it," she revealed.
"I've had emails from all of the girls over there saying they are looking forward to me going over, which was a really nice touch. I've never played for a club in Australia before so it will be a fantastic experience."