Gary Ballance extends Yorkshire stay with new two-year deal
By Mark Ashenden
Last Updated: 21/03/17 11:25am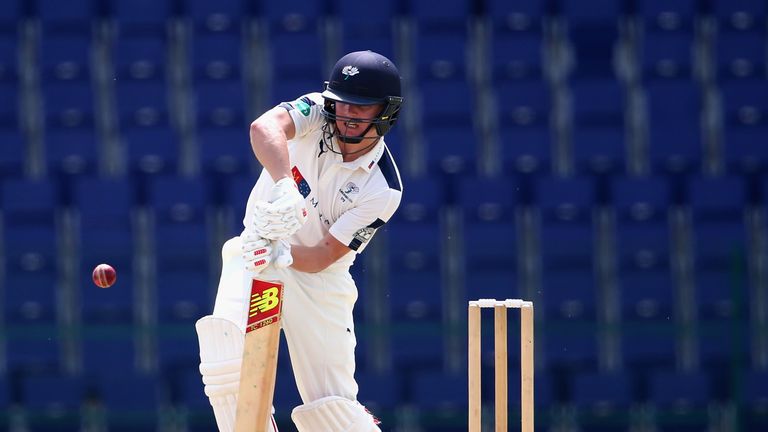 Yorkshire captain Gary Ballance has signed a two-year extension to his contract.
The 27-year-old left-handed batsman, born in Zimbabwe, previously had a year remaining on his deal.
Ballance has won 21 Test caps for England, scoring four hundreds, and has inherited the Yorkshire captaincy from Andrew Gale who retired in the close season to become the team's new head coach.
Ballance told the club's website: "I'm obviously delighted to sign an extension. I've been at Yorkshire for such a long time now and it's the only place I want to be.
"It's great to get an extension signed before the season starts and now I can just focus on playing cricket. The new deal has come at the perfect time for me. I can now purely focus on the captaincy, batting and scoring runs.
"There are no outside worries. For me it's all about focusing on the main task; scoring runs and winning matches for Yorkshire.
"I'm really appreciative of Yorkshire for giving me an opportunity earlier in my career, the opportunity to move up to Leeds and play there. I've loved very minute of it, have worked with some great coaches, very talented players and I'd love to stay here for the rest of my career.
"Now as captain I want to help build on the success the club have enjoyed in recent years."
Gale added: "He's one of the best batsmen in the country and his record backs that up. He's done it at international level too for England so we want to keep him at the club as long as we can. I believe he's got all the qualities to be a success for Yorkshire."
Sky customers can now upgrade to Sky Sports and get 12 months for just £18 per month. Upgrade now!