Yorkshire lose David Miller ahead of Friends Life t20 campaign
David Miller will not be returning to Yorkshire for this season's t20 campaign.
Last Updated: 17/06/13 11:10am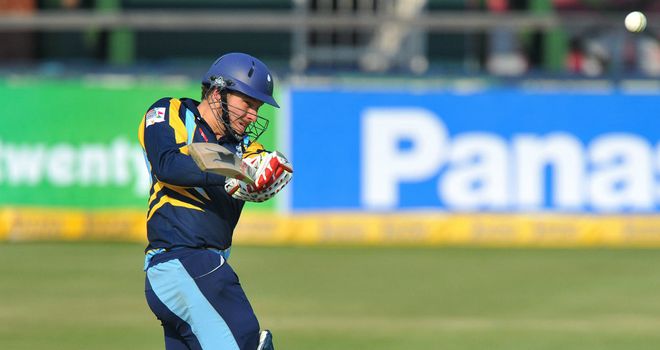 South Africa star Miller was a big hit for the Vikings last season and Yorkshire had hoped he would come back this year.
But the batsman has decided that he needs a break from cricket ahead of South Africa's one-day and T20 tour of Sri Lanka.
Yorkshire first team coach Jason Gillespie told the club's website: "We are a little bit disappointed that David's not going to join us but we fully understand the reasoning behind the decision.
"He's been away from home for about three months when you include his commitments with South Africa and the Indian Premier League.
Break
"We initially thought that we would have him for the two-week window before his country's tour to Sri Lanka but the feeling now is that he needs a break before that tough trip.
"We had a good chat with Dave - he loves the club and we're in contact with him every week, even through the off-season - and he was completely honest with me. He said he very much wanted to come back but he really needed a break.
"Martyn Moxon and I had a good long chat about it and we agreed that if the lad is feeling like that, we'd just make the call and tell him that's okay. He's a guy we highly respect and value, so the hope remains that we can get him next year or the year after. We'd love him to be part of Yorkshire's future.
"But the situation now is that we are without an overseas player for this year's t20 competition."
Gillespie will now try to find a replacement but insists that they will only recruit another overseas player if he is of the right quality.
"We will explore opportunities and if someone can commit themselves for the whole time that is something we will consider," added Gillespie. "But I don't want to get any random player.
"I want to get someone of quality, I want to get guys who are game-changers, and if that doesn't happen we are quite comfortable that we've got the players to get the job done."