Paul Farbrace appointed head coach of Sri Lanka after leaving Yorkshire
Paul Farbrace has been appointed head coach of Sri Lanka after leaving Yorkshire.
Last Updated: 20/12/13 3:33pm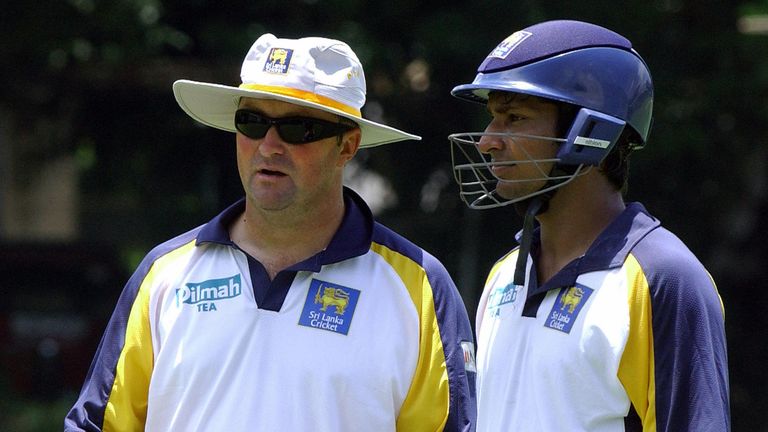 Farbrace will move to Sri Lanka with immediate effect and join the players on their current tour against Pakistan in the UAE.
Farbrace previously worked as assistant manager of Sri Lanka from 2007 to 2009 and has agreed a two-year contract.
Sri Lanka Cricket said in a statement: "The final decision was made after much deliberation as a selection of Sri Lankan candidates showed commendable credentials as applicants to this post.
"SLC wishes to thank Yorkshire Cricket Club for being generous enough to release Farbrace for duty in Sri Lanka."
Yorkshire chairman Colin Graves said: "Paul leaves the club in an excellent condition and his dedication in developing the careers of some of our young players, who are now coming through the ranks, is a major part in moving the club forward to achieve its aims and ambitions.
Blessing
"He goes to Sri Lanka with our blessing and we wish him well in the next chapter of his career."
Yorkshire will now consider a number of options before deciding the direction it will take to fill Farbrace's position.
"We will sit down over the next few weeks and work out what is the best strategy for Yorkshire Cricket," added chief executive Mark Arthur.
"We are in no rush to fill the role and want to consider all our options. We have some quality people within the cricket department and their opinions will form the basis of our plans for the long-term benefit of professional cricket."
Farbrace will return at Headingley in June when England face Sri Lanka in the second Investec Test match.