Ashes 2013/14: Martyn Moxon says England must back Flower and Cook
Martyn Moxon has urged England's selectors to decide where they want Joe Root to bat - and keep him there.
Last Updated: 06/01/14 1:32pm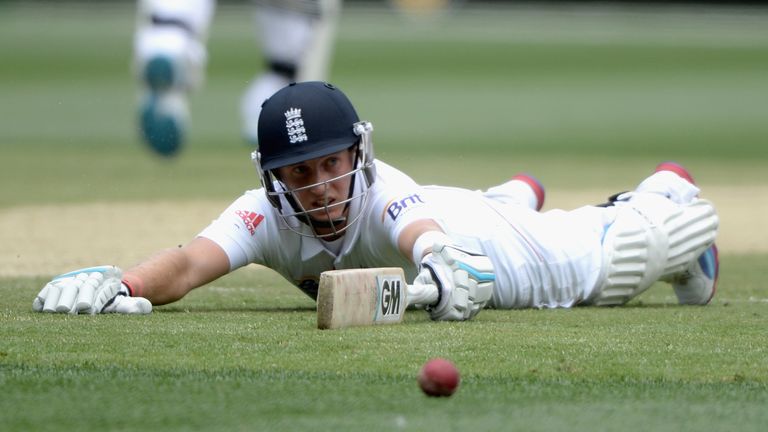 Root has opened, batted at six and then three for England, with varying degrees of success.
He started the current Ashes series at No 6 but moved up to three when Jonathan Trott flew home. He scored just one 50 before being dropped for the final Test.
In the summer Ashes series he opened with skipper Alastair Cook, scoring a brilliant 180 at Lord's.
Moxon - Root's director of cricket at Yorkshire - says the selectors have to make up their minds what they want him to be.
"He has been moved around a little bit and needs a bit of stability," he told Sky Sports News. "I think they have got to decide where they want him to bat and let him bat in that position, whether that's opening or at six. They need to decide and keep him that position - we've seen what he's capable of.
"He's definitely a batsman for the future for England. I think he will learn a lot (from the series). I think every player will learn a lot from this tour.
"He's the kind of guy who will take the positives out of what has happened.
"There's not too many but his innings in Adelaide was very good. He will learn from any mistakes he has made. I don't think he will be too scarred by this."
Moxon says that if England select new young players, they must be given an extended run - even if that means the Test team losing matches.
"There's a lot of young talent out there. The key is the strategy going forward. Are we going to blood a lot of young talent like Scott Borthwick, who was picked ahead of Monty Panesar in Sydney? Is that a sign that they are going to give Scott a run in the team?" he said.
"If that's the case we have got to be patient. We are not going to find a new Graeme Swann now. We are going to have to be patient and be prepared to lose a few Tests along the way.
"The selectors have got to try and identify who is going to take the team forward and stick with them."
Yorkshire stars
Moxon is preparing Yorkshire for the new season and it remains to be seen how much he will see this summer of his England men Root, Gary Ballance, Jonny Bairstow and Tim Bresnan.
Bairstow needs a proper run in the side, Moxon believes. "He would have liked to score more runs. It's been difficult for Jonny. He's been in and out of the team without playing much cricket in between. He's not getting the rhythm you would like to see as a batsman. Jonny needs to be playing regularly. He's got a huge amount of talent."