County cricket: Sprint star Yohan Blake invited to train with Yorkshire
Jamaican sprint star Yohan Blake, who won the 100m world title in 2011, has been invited to train with Yorkshire.
Last Updated: 16/05/14 5:43pm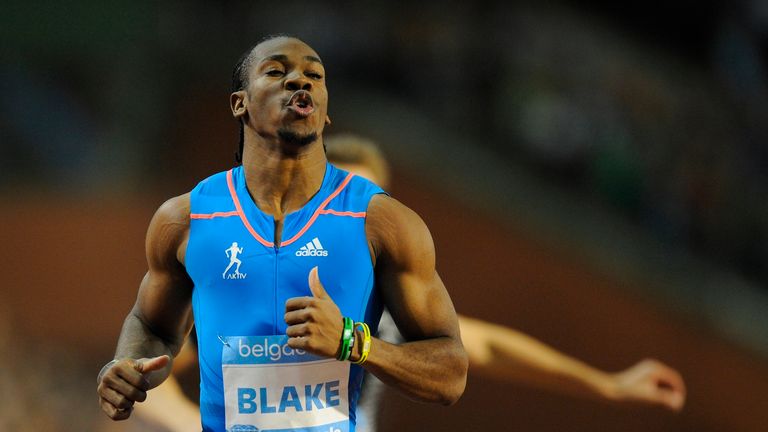 Blake, the 2011 100m world champion, claims he can bowl at 90mph and admits his cricketing dream is to play in England.
In the athletics off-season Blake - who won silver in the London Olympics behind Usain Bolt - plays for Kingston Cricket Club in Jamaica and he says he wants to switch sports when he retires from the track in around four years' time.
Blake told the Yorkshire website: "I love cricket, that is my passion.
"The T20 format is what is great and I can bowl fast and hit the ball miles. I would love to play for Yorkshire. They are a great side full of top players.
"Maybe one day I can go to Headingley and have a trial with the Yorkshire players."
Yorkshire chief executive Mark Arthur said: "At this stage, we're flattered that Yohan has expressed an interest in being involved and playing with Yorkshire.
"Yorkshire is a huge cricketing brand across the world and to be linked to a sporting superstar is fantastic.
"Let's make this happen. We'd love to see Yohan in the nets at Headingley. Jason Gillespie, our coach, will put him through his paces and see what he is capable of.
"If he is as quick with the ball as he is on two feet then we will have one talented cricketer. The challenge is out, so if Yohan wants to have a trial we will get him kitted out and give him his opportunity."