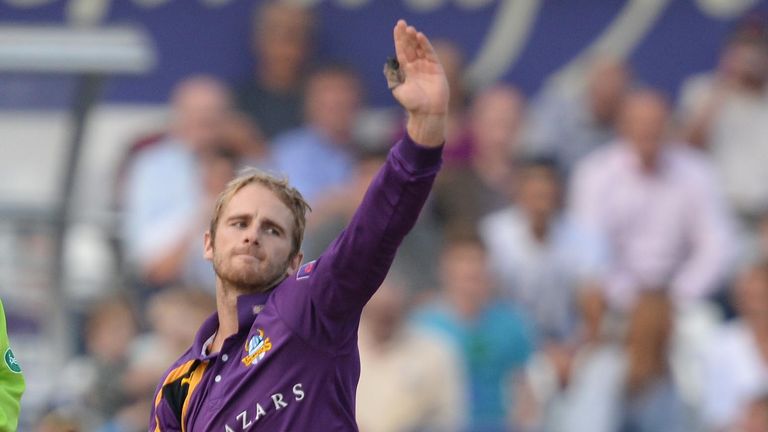 New Zealand all-rounder Kane Williamson has been banned from bowling because of an illegal action.
The 23-year-old, who bowls occasional off-spin while predominantly playing as a top order batsman, was reported by umpires during the second Test between New Zealand and the West Indies at Port of Spain, Trinidad, earlier this month.     
New Zealand Cricket said independent analysis of his action, conducted at Cardiff Metropolitan University, concluded that his elbow extension exceeds the 15 degrees of tolerance permitted under ICC regulations.      
The NZC announced Williamson has been suspended from bowling until he has "submitted to fresh independent analysis and satisfied assessors of the legality of his action."      
Williamson said in a statement: "I will concentrate on changing whatever's necessary to return to the bowling crease.
Hard work
"Clearly, the onus is on me to satisfy assessors as to the legality of my action and I'm aware I have some hard work in front of me to achieve that goal.
"It's never nice, going through this sort of process but it will be worth it if I can manage to bowl again at international level."
New Zealand coach Mike Hesson added: "Kane's disappointed. He now has a challenge on his hands if he's to bowl again at the top level but we're very hopeful he can manage it."
Williamson has taken 24 wickets in 34 Tests, 23 wickets in 54 ODIS and three wickets in 19 Twenty20 appearances for the Kiwis.
He is currently in England playing for Yorkshire.