Warwickshire bowler Boyd Rankin a doubt for start of County season
Warwickshire director of cricket Dougie Brown admits Boyd Rankin faces a race to be fit for the start of the season.
Last Updated: 20/02/13 1:46pm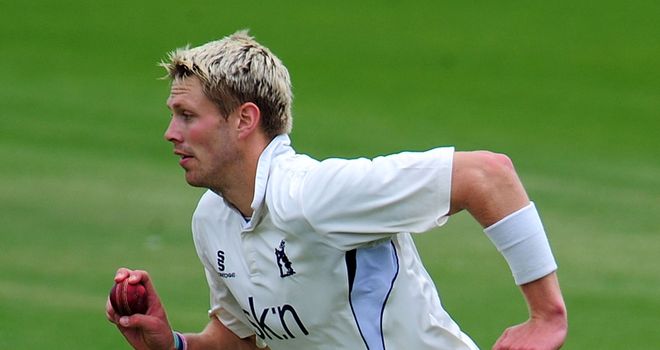 Rankin has suffered a reaction to the metatarsal injury that sidelined him for the first half of the 2012 season that ended with the Bears winning the Division One title.
The former Ireland seamer has removed the protective boot he has been wearing for the past month and is set to be part of Warwickshire's pre-season trip to Barbados next month, but Brown feels it will be a struggle for him to be 100% for the start of the season.
Brown said: "Boyd suffered a stress reaction to the same metatarsal in his right foot as last season.
"We have caught it early this time so hopefully we are able to nip it in the bud. The physio reckons it will take 12 weeks to heal from start to finish.
"He has come out of the protective boot after four weeks and the plan is for him to build things up at the back end of the Barbados trip with a view to being bowling fit for the first game.
"Whether he starts the season we are not entirely sure but that is the plan of action."