Warwickshire hit with heavy fine after Freddie Coleman admits ball tampering
Warwickshire have been fined £5000 after batsman Freddie Coleman pleaded guilty to ball tampering in a Second XI match.
Last Updated: 18/08/13 1:27pm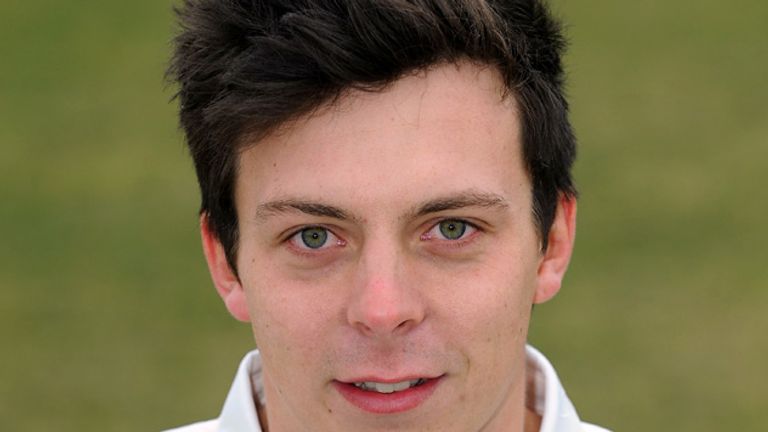 Coleman has also been handed a two-match ban, suspended for two years, over the incident which occurred in a match against a Glamorgan Second XI between August 7-9.
The sanctions were handed down by the Disciplinary Panel of the ECB (England and Wales Cricket Board) Cricket Discipline Commission following a meeting at Edgbaston yesterday.
"Frederick Coleman pleaded guilty to a charge that during a Second XI Championship match between Warwickshire CCC and Glamorgan CCC at Cardiff CC on 7th - 9th August, he knowingly and deliberately changed the condition of the ball in contravention of Law 42.3(b)," read a statement.
"Warwickshire pleaded guilty to a charge that a player registered to and playing for them knowingly and deliberately changed the condition of the ball in contravention of Law 42.3(b).
"The panel took into account that Mr Coleman pleaded guilty, that he is a young player and that he was allowed to act in this way with the knowledge of his captain. In light of these circumstances, the panel imposed a two match suspension on him. However, this penalty is suspended for a period of 24 months.
"The panel has imposed a fine of #5000 on Warwickshire CCC and the deduction of the points gained in this match. In the panel's view, the club did not provide sufficient discouragement regarding ball tampering, all types of which are clearly inappropriate and in contravention of the laws of the game."
Coleman has played for the Bears in this year's Friend's Life t20 while also playing in the Yorkshire Bank 40 for Scotland.
The 21-year-old also made his international limited-overs debut this summer, representing Scotland in two one-day internationals, a Twenty20 international and a four-day game against Kenya in June and July.